Philanthropist reaches out to Widows and the less privileged at Prestea Himan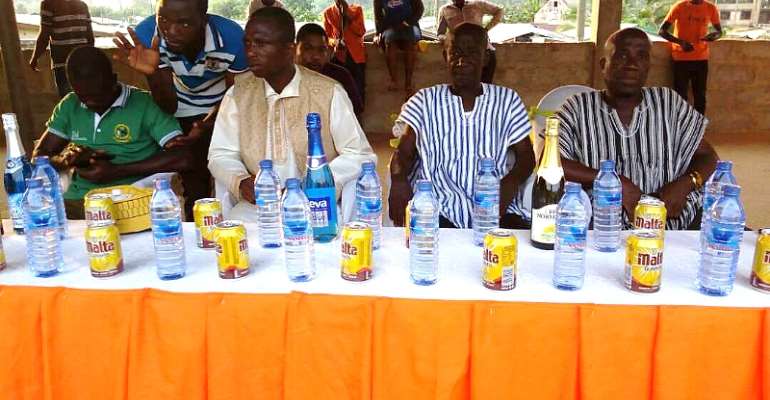 December 22, 2017.
A philanthropist, Nana Baakoh a.k.a Abroso has extended a helping hand to the less privileged in the Himan area.
About 300 people made up of Widows, Aged and less privileged received an exmas package each in a short ceremony held at The Prestea Himan Community Centre which saw thousands thronging the venue.
The package contained a 5 kilo bag of rice, vegetable Oil, tin fish and Chicken.
The Assembly Member of Himan electoral area, Hon Badu Samora commended the kind hearted Businessman for giving hope to the less privileged in the area, " We all know how difficult this year has been, for a young man of his age to take it upon himself to put smile on your faces I think is a very good thing".
Hon Samora urged mothers to pray for their children to be successful in their businesses so that in the coming years more people can do what Nana Baakoh has done today.
On his part, Nana Baakoh a.k.a Abroso oooo Abroso a businessman and philanthropist could not hide his excitement for seeing thousands gracing the occasion.
" I am very honoured to see all of you here, the program has been very successful and I take this opportunity to thank you all for honouring my invitation.
Those who did not register this year should do so next year when registration opens, if God gives us all life, next year will be mega".
Let's all continue to be one another's keeper, the businessman prayed.
On his part, Prophet Francis Bismark Ntim, Founder of the Macedonia prayer camp advised the gathering to take their work serious, worship God in truth, take our health serious, strengthen our interpersonal relation with others among other things.
Some of the recipients in jubilant mood thanked God and asked for his blessings on Nana Baakoh for remembering them.
Ante Naana who received a package said " how could I have celebrated the exmas if I did not receive these items,she urged those who are well to do to emulate Nana Baakoh because God loves a cheerful giver".
God bless Nana Baakoh
God bless Abroso
Abroso oooo Abroso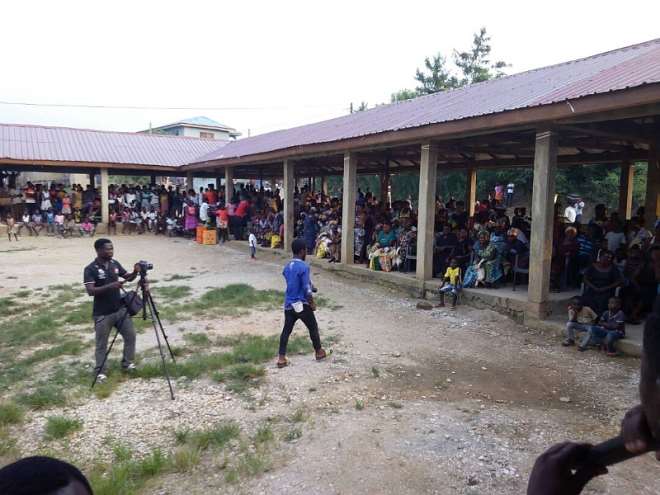 Img-20171222-wa0008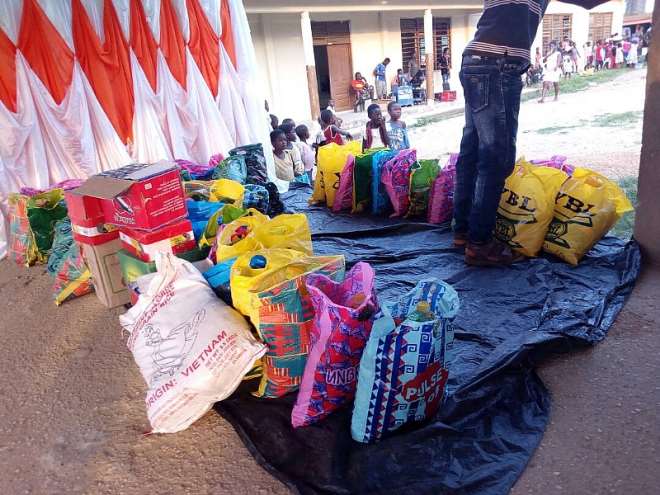 Img-20171222-wa0009