Rotarians of Ring Road Central feast with Kressner Orphanage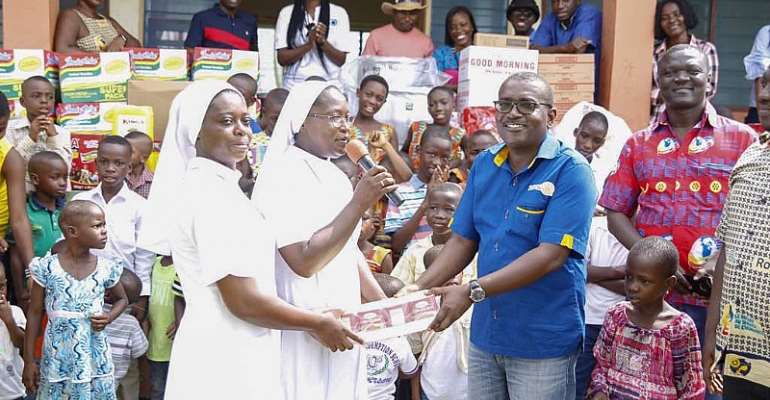 "Service above ones self" is the driving principles of every Rotarian and it was exercise in deed by Rotary Club of Accra Ring Road Central(RRC) as they feast with the children and guardians of Kressner Orphanage at Kodjo-Ashong within the Ga West Municipality in the Greater Accra Region.
On Saturday 16th December 2017, Rotarians of RCC, gave children and guardians of Kressner Orphanage a treat. The items presented included bags of rice, gallons of cooking oil, assorted drinks, toys, learning aids and other provisions valued at GH¢12,000.
Rotarian James Owuse who is the service project director could not hide his admiration and joy as members mingle with the kids. The luster on their faces and the unceasing beaming of smiles indeed made their visit worthwhile.
He said that, the heart behind every gift is very important and that he is happy with his team and the genuine love they have expressed
Rotarian Tony Asare the president of Rotary club Accra Ring Road Central said that, society must be responsible for the vulnerable especially kids in orphanages so that they can be given equal opportunity to the best life can offer.
He told the sistersb in-charge of the orphanage that, he is of the firm believe that the items with cash will go a long way to support these awesome kids in growing to become responsible citizens. He used the opportunity to appreciate Olam Ghana Ltd, Kaysens, Domod and Crave & Gardens Ltd for their support.
On behalf of guardians and kids Sister Kizita was full of appreciation to the Rotarians and promised to put to good use the presents and cash donation. It is their prayer that this gesture will be replenished thousand fold so that they can always come and show them love. To them this is one way to keep the bond between Kressner Orphanage and Rotary Club Accra Ring Road Central strengthened.
Kressner Orphanage was funded by the Rotary Club of Otterndorf-Land in German and in collaboration with the Rotary Club of Accra with about $700,000, it was inaugurated to serve the needs of the people of Kodjo -Ashong and environs in the Amasaman District.
The facility consists of a 60 beds, quarters with caregivers' rooms, a four unit classroom block, social centre, a pantry, recreational rooms and a convent for the reverend sisters. The orphanage caters for orphans, children of HIV/AIDS patients, the less privileged and vulnerable in society. Story by Frank Asante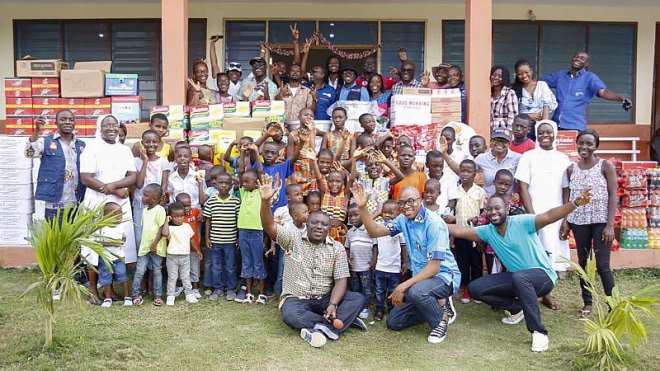 Img-20171222-wa0001