Tamale Metropolitan Assembly Commended By NPP Group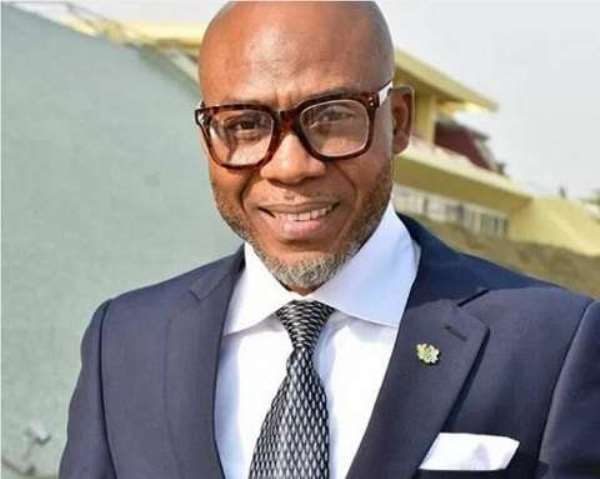 A group affiliated with the governing New Patriotic Party (NPP) known as the NPP Tehisuma youth group, has commended the Tamale Metropolitan Assembly for its sterling performance so far.
The group at a news conference today [Thursday], said the Tamale Mayor, Iddrisu Musah Superior, has so far demonstrated that he is on top of his job.
According to the group's Secretary, Bawa Abdul Samed, Iddrisu Musah Superior is capable of turning the Tamale Metropolis into an appreciable hub of the Sahel.
The group commended the MCE for decongesting the business areas of the Tamale Metropolis that has ensured free flow of vehicular and human traffic.
The group further thanked the Assembly for sacking commercial sex workers operating at night in the Metropolis. They advocated the need for peaceful coexistence at the Assembly to enable Iddrisu Musah accomplish his task.
They praised the chiefs of the area for their unflinching support and cooperation with the Tamale Mayor.
No more impeachment; Tamale MCE spared by angry members
In November this year, 31 elected members of the Tamale Metropolitan Assembly who had initiated moves to impeach the Tamale Metropolitan Chief Executive, Iddrisu Musah Superior, finally backed down.
This followed the intervention of chiefs, religious and opinion leaders within the Tamale Metropolis.
The Assembly Member for Nakpanzoo electoral area, who spoke for the aggrieved members, Mohammed Alhassan, confirmed their decision to Citi News.
He clarified that they were not against Iddrisu Musah Superior's personality, but his conduct as the head of the Assembly.
"Chiefs and opinion leaders play a very critical role at that level. So when this petition came out, the chiefs, the opinion leaders including the Imams didn't rest in their quest to get this issue resolved amicably."
"…So we have actually been talked to and though it is hard for some of us, we had to take it like that and also let me state it on record that the impeachment was not against the person of Iddrisu Musah Superior, and so we are ready to work with him."
Mohammed Alhassan insisted that, their concerns as chronicled in a signed resolution were legitimate and therefore called for immediate redress.
"We are backing down on the decision, but the issues that were raised in the petition are still relevant, and we call on other people to put their eye on the Assembly."
It would be recalled that the aggrieved members in an earlier petition among other nagging concerns, accused Iddrisu Musah Superior of taken unilateral decisions and awarding contracts without due diligence.
They also claimed he recruited two of his personal assistants and paying each Ghc1,400 monthly.
But the MCE, Musah Superior, in a Facebook post, rubbished the allegations, saying they were baseless and "absolutely false."
"I run an open office and work with everyone cordially. I tour Electoral Areas with them in my Connect with the communities tour. My information is that, this is the first time a Tamale MCE has worked so prominently in our communities. I am proud of my relationship with the grassroots."