Mahama's time-scheduler Explains The President's Time Can Be Bought Without His Knowledge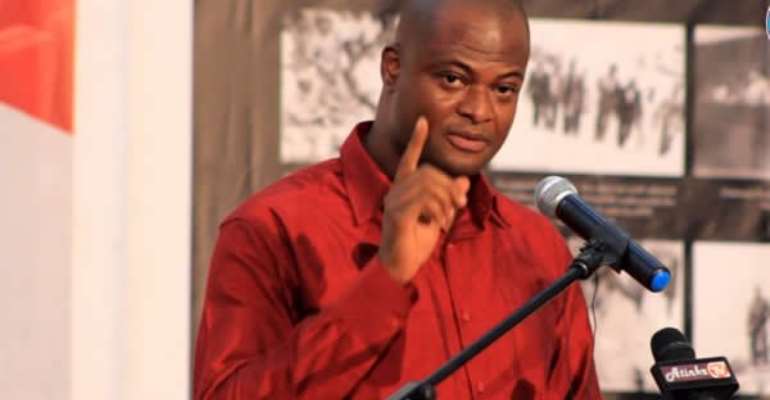 Of all the people who have time to spare, the President is not one of them.
And as the most powerful man in Ghana cannot buy an hour beyond 24 hours, how to make the best of it is a headache and a job for his Executive Secretary.
A Joy FM scrutiny of the president's time comes following allegations that although he cannot buy time, his time may be sold.
At the Ghana Expatriate Business Awards dinner event held on December 8, sponsors could pay from $15,000 to $100,000 to sit close to President Nana Akufo-Addo.
Apparently, his presence and time may have been used for profiteering, the NDC has alleged and want a parliamentary probe into the Trades Ministry-backed event.
Photo: Raymond Atuguba, extreme left, planned Mahama's time.
The legal practitioner explained that above all else, the president's time needs to be linked to his priorities as determined by his vision.
"If you mismanage the president's time, he or she will not be able to execute his agenda."
There was an app, he said that could determine how much time the president spent on a subject or object. And this helps to track whether the president's time was being managed well or otherwise.
Of course, there are emergencies that can disrupt the schedule and only three people could change the President's plans - the President, the Chief of Staff and Raymond Atuguba.
The senior law lecturer observed that the excessive demand on the President's time was a sign of a dysfunctional system.
"It has existed with us since independence. Everybody wants to see the president".
The former time-manager pointed out that this problem is persisting because Ghanaians have not developed the "capacity to resolve issues at a lower level if possible before escalating it."
He said it is a torrid time to manage the president and accepts that ultimately "my brother you can never satisfy everyone".