Parliamentary Press Corps To Be Resourced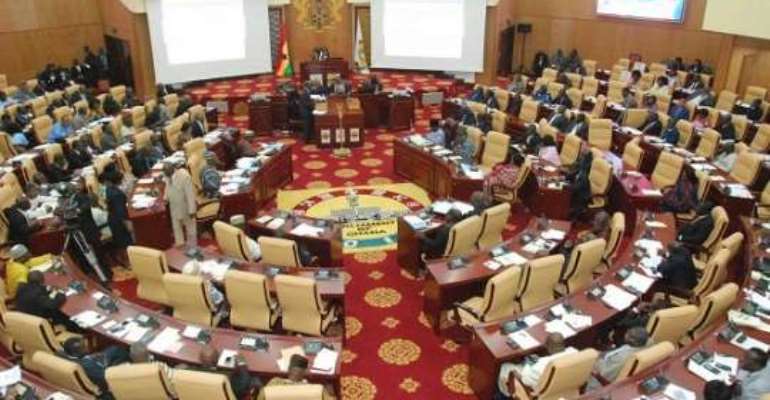 Government would soon resource members of the parliamentary press corps to perform their duties effectively and professionally, Mr Emmanuel Kwasi Bedzra, Member of Parliament for Ho West, said on Tuesday.
He said a percentage of an "appreciable amount" had been made available in the 2018 budget to cover and resource journalists who report from Parliament.
The MP said this at a forum organized by the Center for Democratic Development (CDD) - Ghana with support from the Westminster Foundation for Democracy, an NGO, and Parliament of Ghana to solicit views from opinion leaders in the Volta Region on 'Promoting Parliamentary Openness, Transparency, Responsiveness and Accountability'.
Mr Bedzra, who doubles as the Dean for the Volta caucus in Parliament, said Parliament was also collaborating with the Westminster Foundation for Democracy for some training for members of the press corps outside Ghana.
The programme brought together people from the media, civil society organizations and Parliament.
Mr. A.B. Kafui Kanyi, the Volta Regional Chairman, Ghana Journalists Association (GJA), said that the passage of the Right to Information Bill into law was crucial in enhancing the accountability and transparency of Parliament.
He reminded MPs on the need to engage their constituents regularly, especially on key issues before voting on them in Parliament to win the trust and confidence of the people.
Mr Kanyi noted that only Public Accounts and Appointment Committee meetings were open to the public and the media and underscored the need for other parliamentary committee meetings to be made open to the media to enhance transparency.
Dr. Richard Abotsi, Dean, School of Engineering, Ho Technical University, said it was unfortunate that majority of Ghanaians understood democracy only as voting every four years and said "vigilance" on the part of the people would make leaders accountable.
Madam Regina Tetteh, the Senior Programmes Officer, Centre for Democratic Development (CDD) - Ghana said it was important for constituents to know what their MPs did in Parliament so that they could appreciate their efforts.
She said round five of the Afro Barometer Index indicated that constituents were demanding more developmental projects from MPs due to promises they made during the campaign period and said those projects were duties of the local assemblies.
Madam Tetteh noted that many Parliamentarians were not doing their oversight responsibilities of checking the executive arm of government, because they were playing dual roles as MPs and Ministers of State, making Parliament a weak institution.
Mr. Harrison Belley, Lecturer, Evangelical Presbyterian University College (EPUC), said Parliamentary Hansards should be made available to the public to keep them abreast with parliamentary proceedings.
GNA
By Ebenezer Sowah, GNA