Akufo-Addo's Silence Over $100k Charge Worrying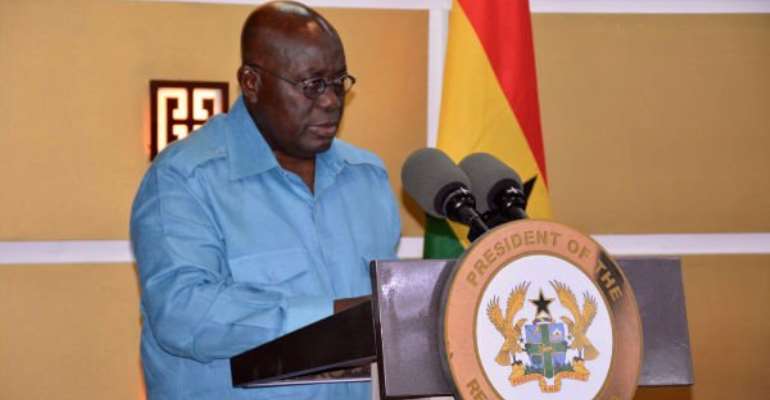 President Nana Akufo-Addo has been asked to explain, if he was aware of expatriates had to pay between $15,000 to $100,000 to sit close to him at a dinner event.
The Minority NDC say the President's silence on the matter which broke last week is worrying.
"Why is the president silent? Is it a tacit approval?...we need to hear the president on this," North Tongu MP Samuel Okudzeto Ablakwa said on Joy FM Super Morning Show Wednesday.
Photo: President Nana Akufo-Addo at a gala dinner with First Lady Rebecca
Samuel Okudzeto Ablakwa
"The presidency has been dragged into this and we know who is in charge of the president's scheduling; was there an agreement that when you pay $100,000 you are guaranteed a private exclusive dinner with the president?"
He also demanded sanctions against state officials involved in order to serve as a deterrent.
"Those who came up with this thing which has been exposed have to be held responsible they have to be made to account; there has to be some sanctioning to deter others.
"Until the president put his foot down and punishes these things are going to continue," he stated.
The Minority Chief Whip, Mohammed Muntaka Mubarak has signaled, the NDC MPs will be pushing for a parliamentary probe into the matter.
He said the tale of the event points to "something fishy going on".
Story by Ghana | Myjoyonline.com | Jerry Tsatro Mordy | Email: [email protected], Twitter: @jerrymordy