Biscuit Sellers Reveal Prices Remain Stable Ahead Of Christmas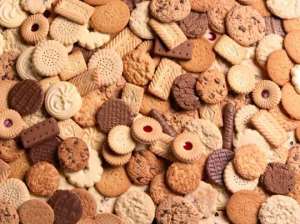 Biscuit Sellers in the Accra Metropolis have maintained prices of their goods, although the demand for their products before Christmas has increased tremendously.
Some traders in Accra on Tuesday revealed to the Ghana News Agency (GNA) that their prices remained stable days before the celebration of Christmas and the New Year.
Madam Diana Osei said a small box of Piccadilly biscuits was sold for GH¢6.00 and GH¢22.00 for the big box.
She said the Gift Assortment biscuits was sold at GH¢12.00, tea time was also sold at GH¢10.00, while the Coronation biscuit was sold at GH¢25.00.
She said the prices of the biscuits had not increased since last year and she was therefore selling the goods as the old price.
Ms Belinda Asamoah a shop owner said ''even though we are in the Christmas season, business is not all that good, there are a lot of people selling biscuits so it has slowed down our business''.
Madam Ama Serwaa owner of God is Good mini mart also told the GNA that prices of the biscuits were stable but business was not moving as she expected, but was however optimistic that people would purchase her biscuits in the coming days.
Mrs Gifty Prempeh a shop owner at the Tema station said she had not also increased the prices of her biscuits and was happy about the sales so far and hopeful more of her Biscuits would be purchased in the subsequent days.
Ms Joyce Ansah a trader also said '' I have not increased the prices of the biscuits because sales are not good this time; I believe when workers are paid they will buy biscuits for their kids since kids like biscuits''
GNA
By Doris Amenyo, GNA