Leadership Training Should Be Made A Course Of Study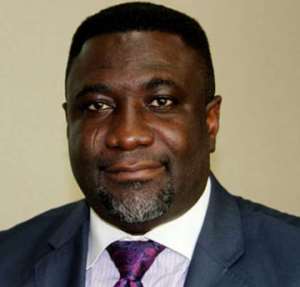 Former Deputy Ashanti Regional Minister, Andy Osei Okrah, has encouraged Ghanaian universities to include leadership training in their courses of study.
Leaders, he indicated 'are made and not born', and therefore the need to take deliberate steps to harness the leadership potentials in the young people.
Mr. Okrah, who was addressing a leadership development summit in Kumasi, said the greatest challenge to Africa's progress was leadership.
'Our continent is poor because in most cases, we lack the kind of quality leaders required to advance the cause of the people.'
He added that the time had come to raise a new breed of generational thinkers capable of changing the fortunes of the people.
The programme was organized jointly by the Young Professionals and Youth Coalition (YPYC) - a network of young professionals dedicated to youth development, and the Students' Representative Council (SRC) of the Kwame Nkrumah University of Science and Technology (KNUST).
'Become an effective transformational leader', was the theme.
The goal was to inspire the participants, mostly university students, to aspire for excellence and to be more creative to drive the development of their communities.
Mr. Okrah said nations that invested in quality leadership training tended to produce transformational leaders.
It was the secret behind the success story of the developed countries.
He used the platform to rally students to lead efforts at helping to change the people's attitude towards environmental sanitation.
GNA
By Stephen Asante, GNA