Ghana Negotiated In All Areas At COP23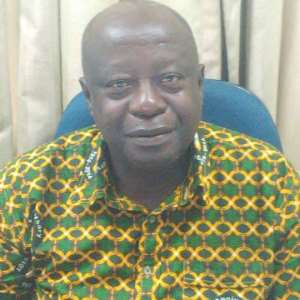 Mr. Kyekyeku Yaw Oppong-Boadi, National Focal Person for the United Nations Framework Convention on Climate Change (UNFCCC) has described the 23rd conference of Parties held in Bonn as successful.
He explained that Ghana engaged in bilateral agreements with German government, Executive Director of Green Climate Fund (GCF) Board aimed at getting support.
He said Ghana's delegation of about 70 who were in Bonn had negotiators following up on various elements and were also able to build skills, negotiate in all areas and also met with the GCF Secretariat.
Mr Oppong-Boadi explained to the Ghana News Agency in an interview in Accra that Ghana was also recognised by G77 and China as a major and negotiating group and had been given a position to negotiate on national adaptation plans.
He said COP23 came as an aftermath of COP22 which took place in Marrakech, North Africa in which there was a global call for climate action so parties on the UNFCCC saw the need to implement all elements in Paris Agreement- mitigation, adaptation, capacity building and finance.
The National Focal Person noted that for adaptation and mitigation to be implemented, the enablers in the form of finance, capacity building and technology transfer are needed and so 'at COP23 we were to negotiate for the implementation of these elements so that we can achieve 1.5 degrees celcius or 1.2 degrees celcius.'
The science of climate change is such that if 1.5 degrees celcius or 2 degrees celcius is achieved, global atmosphere in terms of rainfall eco-system, water cycle, carbon dioxide would stabilise and improve food production and inclusive economic development or enhanced livelihood.
Mr Oppong-Boadi explained that the country was faced with two major challenges, drought and floods which were of concerns as far as climate change was concerned.
As a result, Ghana, he said was committed to the Paris Agreement (PA) and has prepared Nationally Determined Contributions because the country had ratified and signed the PA.
The PA, is an agreement within the UNFCCC dealing with greenhouse gas emissions mitigation, adaptation and finance starting in the year 2020.
It aims to respond to the global climate change threat by keeping a global temperature rise this century well below 2 degrees Celsius above pre-industrial levels and to pursue efforts to limit the temperature increase even further to 1.5 degrees Celsius
The National Focal Person said agricultural and industrial sectors were growing faster and so efforts were being made to reduce emissions through Reducing Emissions from Deforestation and Deforestation (REDD+) and plantation development.
REDD+ which is reducing emissions from deforestation and forest degradation and the role of conservation, sustainable management of forests and enhancement of forest carbon stocks in developing countries (REDD+) was first negotiated under the United Nations Framework Convention on Climate Change (UNFCCC) in 2005, with the objective of mitigating climate change through reducing net emissions of greenhouse gases through enhanced forest management in developing countries
Mr Oppong-Boadi noted that in the area of agriculture, Ghana was undertaking smart agriculture, green growth and also making efforts to reduce emissions from transport and was also promoting renewable through solar and has passed an Act on renewable energy, adding that there were programmes of improved landscape and they were also working out plans to store date.
Ghana needs both technical and financial support, adding that Ghana has been under taking climate change programmes in road sector and other sectors. Annex 1 countries are to support with finance for climate change activities and projects.
He said long term financing which was agreed upon at COP15 in Copenhagen was also picked in Paris and the African position is that climate change funding should be separated from development funds.
He noted however that there were divergent views between the developed and developing countries with regards to article 9 of PA where the African group of negotiators wanted to define a method of providing quantitative and qualitative assessment of the financial flow.
Contentious issues with regards to adaptation fund were discussed and parties negotiated that the fund should be placed under the PA and will be an issue to be picked up in COP24, in 2018 in Poland.
During the closing ceremony, the African negotiators said the adaptation fund should be considered
He also explained that at COP23 a lot of annex 1 countries who did not sign the Doha amendment in which countries have to sign for the amount of emissions they will agree to reduce did so this time around.
The Focal Person said currently the emissions level that countries had pledged would set global temperature to about 5C meaning there had not been any ambitious efforts to bring it down.
'This calls for countries to undertake monitoring, reporting and verification to ensure that we built trust on all that we are doing.By 2018 there will be a global stock to see whether countries are meeting their targets.'
On mitigation, he said Ghana was on the group to oversee that countries were meeting their targets
'Ghana needs to improve on research base to include researchers and lawyers on its negotiations and also form a team of experts to climate change project proposals to donors.The country also needs to enhance gender participations as well as the media.'
GNA
By Josephine Naaeke, GNA