The Progressive People's Party is asking the three embattled Commissioners at Ghana's election organizing body to step aside as the Judicial Council begins a prima facie hearing into allegations of misconduct by the three.
Kofi Asamoah Siaw who speaks for the party says the three cannot hold on to their jobs while this all important investigation continues.
He said the three have made public pronouncement of gross electoral violations and must not be allowed to keep occupying such a high position.
He described as unfortunate "the leadership crisis" at the Electoral Commission and called for an imaging redeeming exercise at the Commission.
"The entire commissioners must go for fresh air to be breathed into the institution," he said.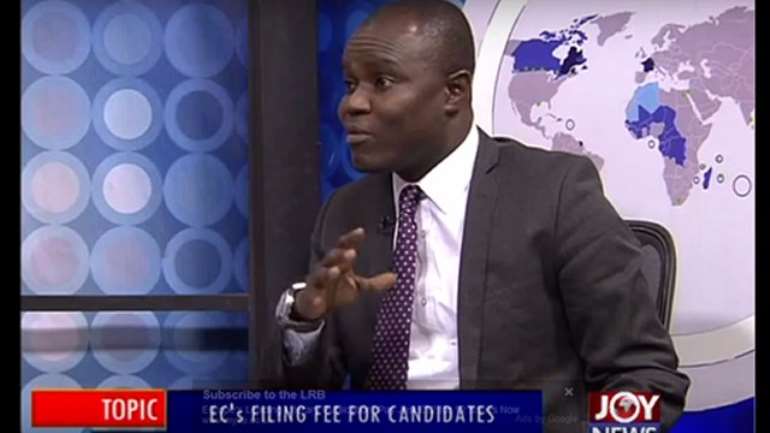 Kofi Siaw Asamoah
The three must appear before the committee to exonerate themselves from the allegations.
But Kofi Siaw believes until the investigation is concluded, the three must not be allowed to head the Commission.
The Executive Director of the Africa Center for International Law and Accountability (ACILA) William Nyarko said it "will be unwise to suspend all the three."
Quoting Article 146 (10) of the Constitution, he said it is the duty of the Judicial Council to counsel the president on whether or not to step aside and until that decision is made it will not be appropriate to ask them to step aside.
Even though he believes in the principle to allow people who are being investigated to step aside so they do not contaminate the investigation, he also believes due process must be followed.
Speaking on the same matter, a private legal practitioner Samson Lardy Anyenini who led the removal of the Commissioner at CHRAJ said they requested for Lauretta Lamptey to step aside until after the prima facie investigation.
He told Joy News it was necessary to have the commissioner to be step aside because they had witness from CHRAJ who were uncomfortable appearing before a Committee to testify against their boss.
He said they also needed documents for evidence which they would ordinarily be unable to access if Lauretta Lamptey were still at post.
Story by Ghana|Myjoyonline.com|Nathan Gadugah