Ghanaians Based-in-Europe nabbed for drugs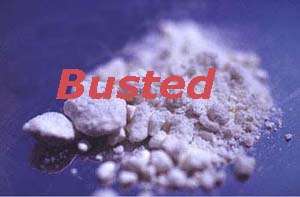 Accra, July 19, GNA - Three Ghanaians and a Liberian have been arrested by the security agencies at the Kotoka International Airport for attempting to smuggle various quantities of narcotic drugs out of the country.
The arrests were made on separate occasions when the suspects were attempting to smuggle the drugs concealed on their bodies and false compartments of their luggage.
The Ghanaians include 31-year-old Clifford Broni-Bediako, a student of the London Metropolitan University, who according to the security officials expelled 36 pellets of the suspected drug. It was revealed that that Clifford had travelled five times to London this year.
Bempah Owusu, 48, resident of Italy, was also arrested, upon interrogation had inserted two-egg-sizes of drugs into his anus and later expelled them with difficulty.
Another suspect, Chris Andy Formebi, 29 year-old resident of Scotland had also swallowed 37 pellets of the suspected drug. The Liberian, Joseph Johnson, 28, resident of Spain had 78 grammas of cannabis concealed in his shoe and was arrested when he tried to board a plane to his base.
According to security officials, further interrogation and investigations would be conducted for the suspects to be arraigned before court.