6,128 Start-ups So Far Applied For NEIP Funding, Support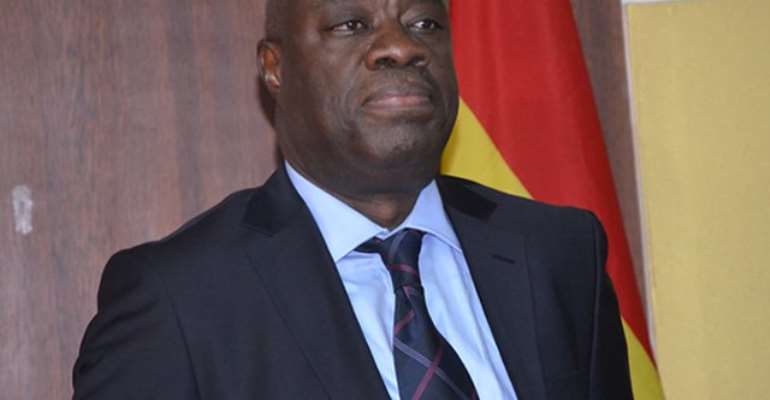 The National Entrepreneurship and Innovation Plan (NEIP), under the Ministry of Business Development, and its Private Sector Implementation Partner (PSIP), the African SME Organisation, have received 6,128 applications from start-ups seeking funding and business support.
The regional breakdown applications are Greater Accra – 2,653, representing 43.2%; Ashanti – 960, representing 15.6%; Eastern – 536, representing 8.7%; Central – 433, representing 7.1%; Northern – 428, representing 7%; Brong Ahafo – 328, representing 5.3%; Western – 268, representing 4.4%; Volta – 264, representing 4.3%; Upper East – 167, representing 2.7%; and Upper West – 102, representing 1.7%.
Between November 2, 2017 and December 10, 2017, NEIP called for proposal for the Businesses Plan Competition, asking small and medium enterprises, especially start-ups, to put in their applications to access hands-on business training and financial assistance to carry on their businesses.
Nationwide training begins
The NEIP and the SME Organisation last week announced the start of a nationwide training for the applicants, with the first batch of about 700 being trained in Accra.
CEIBS drawing the curricular and select facilitators
The organisations said a leading international business school, the China Europe International Business School (CEIBS), has been contracted to draw the curriculum and put together facilitators for a regional training of all applicants.
This curriculum would be available online for free download after the training sessions. CEIBS has achieved top-tier global rankings for its MBA, EMBA and Executive Education programmes. According to the Executive Director of the SME Organisation, Yaw Asamoah, the training would be organised from Monday, December 18, 2017 and move to the regions.
"The SMEs will be assisted based on a four-tier SME support ecosystem. This includes advisory services, access to finance (seed capital, loans, equity), access to market and policy (providing a conducive SME ecosystem)," Mr Asamoah said.
He explained that applicants would be thoroughly trained on developing a world-standard business plan and a sustainable business model which would equip them with enough knowledge to be able to run as independent businesses.
He stressed the importance of the training, saying: "It is very necessary that entrepreneurs, existing and non-existing businesses, both traditional and innovation-driven enterprises, receive adequate training to equip them with the required tools to be able to compete with world standards," he stated.
Therefore, Mr Asamoah said, it was mandatory for all applicants to attend training in order to qualify for the next stage of the competition.