UN peacekeeping chief meets DR Congo president after attack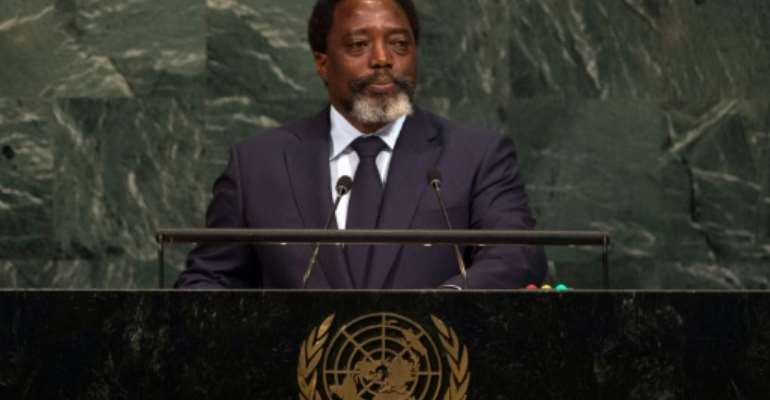 The UN's chief peacekeeper held talks Sunday with Democratic Republic of Congo President Joseph Kabila, stressing the need for greater security and new elections after 14 peacekeepers were killed in the violence-wracked east of the country.
Jean-Pierre Lacroix on Friday visited the city of Goma to see around 30 peacekeepers wounded in the attack on their base in North Kivu province on December 7.
A source with the UN's MONUSCO force in the country told AFP that Kabila and Lacroix discussed the attack -- the worst in the force's history -- as well as the security situation in the restive, landlocked nation.
Lacroix said the violence in eastern DR Congo was "a collective problem that needs to be tackled collectively".
"Cooperation with neighbouring countries is also very important," Lacroix was quoted as saying on UN radio.
DR Congo's huge eastern region has long been plagued by violence, but fighting between government soldiers and militia groups, as well as inter-ethnic clashes, has increased significantly this year.
North Kivu province, which borders Uganda and Rwanda, has seen a particular surge in killings and kidnappings between rival ethnic groups.
Since October 2014, the hardline ADF -- or Allied Democratic Forces -- has been accused by Kinshasa and the UN of killing more than 700 people in the Beni region, where last week's attack also took place.
The country has also faced violence after Kabila, who refused to step down after his final term last December, pushed back a new vote until December 2018.
"The process is the responsibility of the Congolese premier," Lacroix said. "We've indicated our willingness to work to support the process."