Wontumi Has Not Done Well--Leading NPP Officer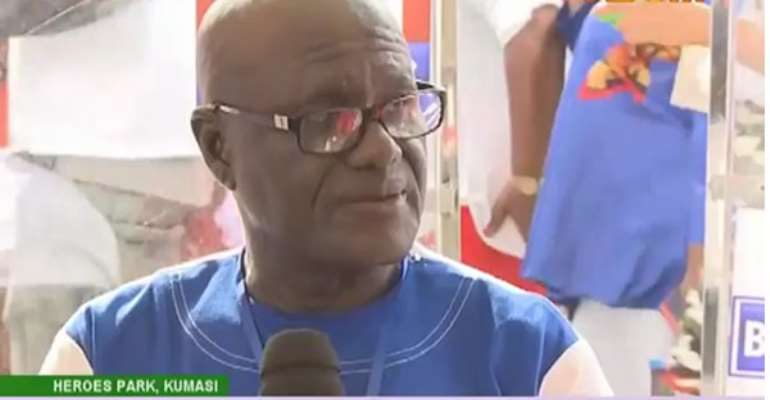 Asokwa Constituency chairman for the New Patriotic Party (NPP) says the incumbent regional Chairman Bernard Antwi Boasiako is not doing well for the party.
Asare Bediako's comments were in response as to why he wants to challenge Chairman Wontumi, as he is popularly known, for the Regional Chairman portfolio.
"You can argue that he led us to win in the region but it was teamwork, and I was part of that team," Mr. Bediako told Joy News' Elton John Brobbey at the NPP's Extraordinary Delegates' Conference Sunday.
The conference was held to make some amendments to the NPP's constitution.
Mr. Bediako agreed that Chairman Wontumi performed to some extent but maintained that "he didn't do so many things right".
"Wontumi was not managing the region as a team, it was a one-man show", he said, in relation to the 2016 electioneering period.
Mr. Bediako also says the constituency executives were bent on getting the National Democratic Congress (NDC) out that was what propelled the NPP to victory.
The NPP in December 2016 polls won 44 of the 47 seats in the Ashanti Region leaving only 3 for their contenders, the NDC.
"If the NDC had done things right, we would have found things very difficult," he stated.
"The constituency functionaries are buying my idea and by the grace of God I'll win," Mr. Bediako added.
In attendance at the NPP's congress was the president of the Republic, Nana Addo Dankwa Akufo-Addo, Vice-President Dr. Mahamudu Bawumia and his wife Samira Bawumia.
The highlighted proposal that the constitution should be amended so dual citizens are barred from contesting executive positions in the party was withdrawn.