Aduana Stars Sign Congolese Striker Uba Ikama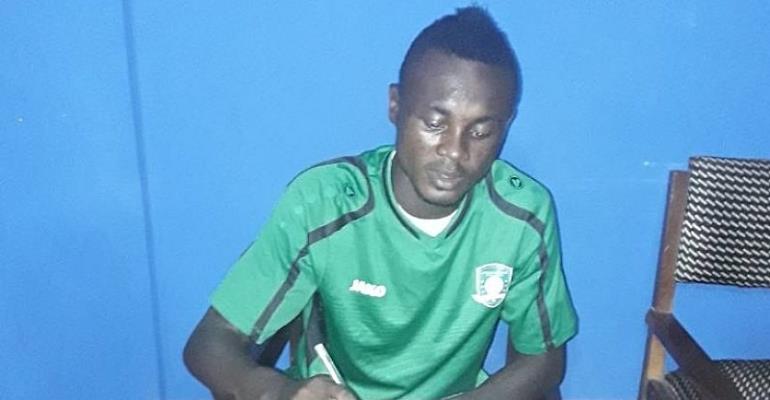 Aduana Stars have confirmed the signing of Congolese striker, Uba Ikama from Club Aspe FC.
The 17-year-old signed a three-year deal with the Dormaa Club to become the third official signing for the side.
He will be joining the striking force at Aduana Stars ahead of the Club's Champions League campaign.
Aduana Stars are expected to also confirm the signing of former player Yahaya Mohammed who is nearing a return to the Club.