The Mortifying Surge Of Child Sexual Molestation Cases—Victims' Life Sentence And Perpetrators Liberation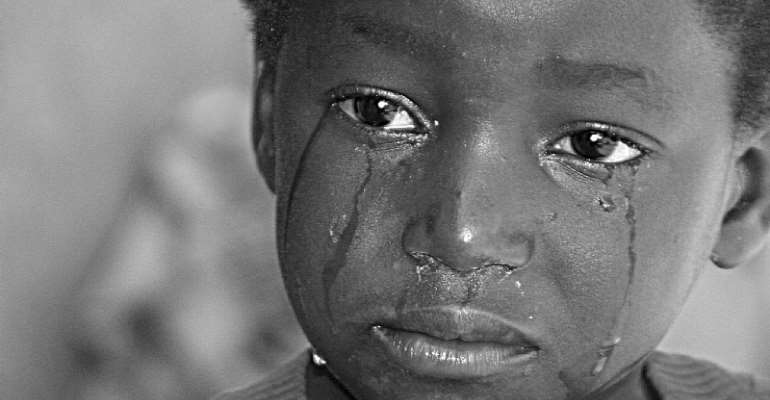 Over the past few months, there has been reams of disturbing media reports about rape/ sexual molestation cases. The victims, young girls some as young as two years old. The most bothersome case for me was a case where, the 'gods' of a town, found the perpetrator not guilty in the 21st century. Another was a case where a young girl, as young as age nine was brutally raped.
The perpetrator was interestingly bailed to the same area this young girl lived and he went badgering the family that he was still in town. These are only two of many contemptible cases that have been reported.
Many would not speak because of the shame attached to being a victim of such lecherousness within our society. My question is what is causing this surge, what are authorities doing to support the victims and where is the justice? Do we really understand the damage, trauma of these young girls and the consequences they are likely to suffer in their lifetime?
Child molestation is a crime involving a range of indecent or sexual activities between an adult and a child usually under the age of 18, depending on the country's laws. It includes touching and non-touching activities for example, touching a child's private parts for pleasure, making a child touch or play sexual games, showing pornography to a child or photographing a child in sexual poses, having sex with a child or even deliberately showing your private parts to a child.
It is unlawful for an adult to touch anywhere on a child's body with lewd and libidinous intent. Some people have argued about children consenting and willing to participate a sex act but the fact remains that improper touching is still a crime because children cannot legally consent to anything.
The effects of child sexual abuse weigh heavily on victims. Many psychological effects of child sexual abuse victims are seen in children of any age as no child is psychologically prepared to cope with sexual stimulation.
Even a two or three-year-old, who cannot know that sexual activity is wrong, will develop problems resulting from the inability to cope with effects of child sexual abuse. As children age, the effects of abuse may be even more obvious.
Some psychological problems victims suffer include: fear, panic attacks, sleeping problems, nightmares, irritability, outbursts of anger and sudden shock reactions when touched by anyone else, low self-esteem, self-hatred, behaviours that harms the body including addiction to alcohol, drugs and other self-destructive behaviours.
The trauma of being a victim of child molestation means that children experience the events repeatedly. They are confronted with these difficult memories of abuse through sudden memories (post -traumatic stress disorder) and if not addressed or treated properly, it could be for a lifetime.
Victims suffer physical symptoms which include abdominal pain, intestinal complains, stomach ache, nausea, headache, back pain, painful shoulders and all kinds of chronic and somatic symptoms.
Victims suffer depression, prolonged sadness, feeling of hopelessness, suicidal thoughts, loss of energy, longer term sexual problems, guilt, shame, self-blame, dissociation where they are unable to focus on schoolwork as well as not feel present in everyday situations.
The repercussions of child sexual abuse are devastating and unfortunate victims and their families need immediate professional help. Could our state agencies take a lot more responsibility in protecting our children? This is crisis that needs reviewing as a matter of urgency as the statistics so far is disturbing.
And to our parents, encourage children to say no when someone tries to touch their body or do things that make them feel funny and tell you straight away.
Teach children that respect does not mean blind obedience to adults and to authority and encourage educational and preventive programs in schools.
Thank You.
Eugenia Ntekor [email protected]