Ghana Library Authority Gets A New Boss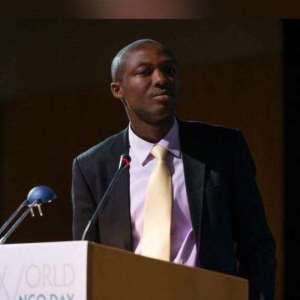 President Nana Akufo-Addo has appointed Mr Hayford Siaw as the Acting Director of the Ghana Library Authority. The letter from the Presidency explained that the appointment was in pursuant to Section (6) (1) (a) of the Ghana Library Authority Act 327.
The Former Street Library Boss would serve in acting capacity pending the receipt of the advice of the Governing Board of the Authority in consultation with the Public Services Commission.
According to the appointment letter, Mr Siaw would take over from Mrs Rebecca Odua Akita.
Mr Siaw is a Social Entrepreneur and Development Consultant with experience spanning a decade.
He has built organisations serving Ghana and Africa and founded Street Library in 2011, which he has grown to serve six regions of Ghana and three other African countries.
As a skilful negotiator and a fundraiser, he has mobilised resources from partners in all continents of the world to support his initiatives.
Among his notable innovations within Street Library is a mobile crowd sourcing platform for oral narratives in Africa, currently funded by European Commission and with partners including Fraunhofer PT and Microsoft PT.
Also in partnership with telecommunication company, Tigo, Mr Siaw launched the first Electronic Library on Wheels service in West Africa in 2015, which currently serves over 20,000 children annually in Ghana through varied library modules he developed.
He is also the founder of Volunteer Partnerships for West Africa, an organisation that specialises in recruitment and placement of volunteers from around the globe on development projects in Ghana and Liberia.
Mr Siaw is a Ford Motors International Fellow, Goodwill Ambassador for World NGO Day and a Tigo/Reach for Change, Change Leader.
He holds an Executive MBA from University of Ghana Business School with specialisation in Project Management and, in addition, he has undertaken training in Leadership and Management from Picker Center for Executive Education of the School of International and Public Affairs, Columbia University, USA.
GNA