MTN Warns Public Against Mobile Money Fraudsters This Holiday Season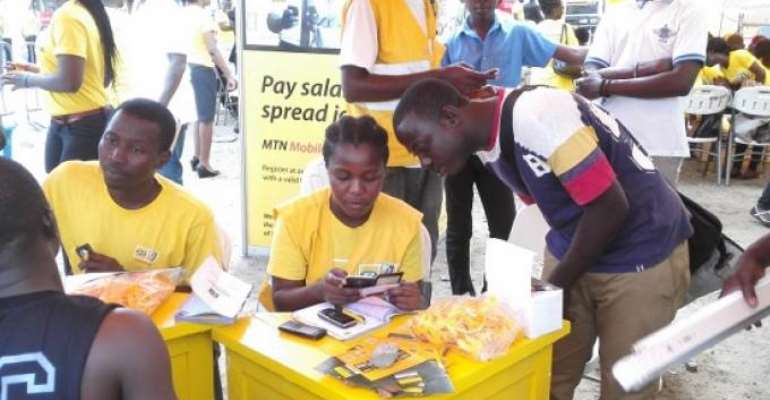 The Sales and Distribution Manager, South East Business District of MTN, Mr David Woasey has cautioned the public to be weary of social deviants and criminals ahead of the xmas season, who are deceiving Ghanaians and defrauding them of their money using the mobile money Service.
He advised customers not to respond to any request on their mobile money service, because it is a security service and it requires that all security information is kept by the individual, who registered for the service.
''If you have a pin code and anyone calls you to approve a transaction with your pin code, which you have not authorized, we advice that you do not respond to it'' he emphasized.
He urged customers to call the MTN call centre for any information or clarification concerning any transaction that they are not certain about.
Mr Woasey made this assertion in an interview with the media, when MTN made a donation to the chiefs and people of Mamfe to support this year's Ohum festival and the 20th Anniversary Celebration of Osabarima Ansah Sasraku III.
The donation included a cheque of GHC10,000.00 and a drink hamper, whiles data activation would be placed at vantage points to give customers the benefits of internet and data services during the festive period.
He said the donation was also to signify his outfit's commitment to the promotion of the rich Ghanaian Culture through the celebration of the festival.
Osabarima Ansah Sasraku III, the Mamfehene and Kyidomhene of the Akuapem Traditional Area, who received the donation thanked MTN for the kind gesture extended to the people of Mamfe.
He used the occasion to invite citizens of Mamfe and all Ghanaians to join them in celebrating this year's festival to make it a memorable one.