Ghana's Economy Has Good Prospects; Take Advantage Of It---Dr. Kotei Dzani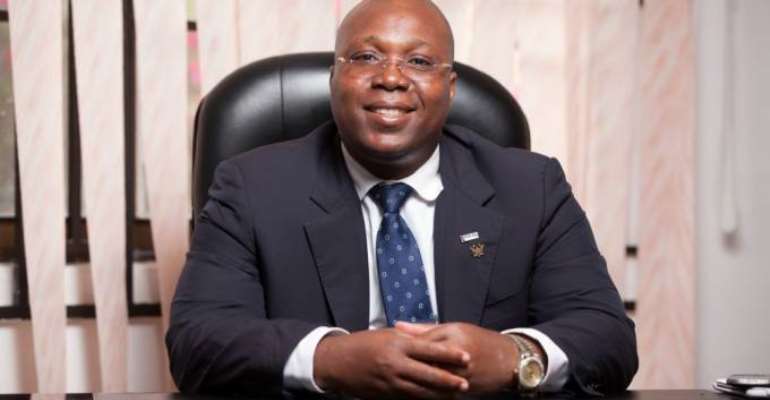 Dr. Nii Kotei Dzani, President of Groupe Ideal and Member of Council of State, has stated without mincing words that Ghana's economy as it stands has good prospects that present opportunities for investors to explore and make profits.
According to him, his outfit Groupe Ideal is a shining example of the development and urged other investors to be creative and introduce innovations in their line of businesses.
Dr. Nii Kotei Dzani was speaking at the 2017 edition of the company's festival of Nine Lessons and Carols in Accra on Wednesday.
The event was meant among others, to offer special praise and thanksgiving to the Glory of God for a successful year.
Nii Kotei Dzani revealed that Groupe Ideal has increased its assets from GHC1 Billion to GHC1.5 billion cedis this year.
He acknowledged that though there were challenges, the company was able to achieve this feat.
Nii Kotei Dzani further commended the government for the numerous austerity measures introduced to help local companies.
"As a result of this remarkable performance, I would like to announce a salary increment of between 25 to 35 percent for staff in 2018 to encourage them to do more," he said.
Nii Kotei Dzani also charged local investors to take advantage of the booming oil and gas sector to accelerate Ghana's development.
Groupe Ideal is a fast growing business group that manages a diverse portfolio of businesses primarily in Ghana with a long-term vision of becoming a world-class conglomerate. It operates in the areas of investment banking, business finance, Media, Trade, Asset Management, Mining and Offshore and Consultancy services.
The Group has seen amazing growth and expansion under the astute and competent leadership of Dr. Nii Kotei Dzani, the founder and President of the Group. His entrepreneurial acumen, diligence, and hard work have ensured the survival and progress of the Group under varying economic, political and socio-cultural environments.
William Nana Beeko
Editor