Food Safety Education Hits Central Region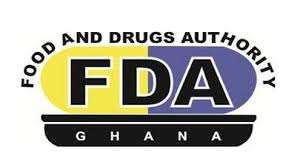 The Central Region Office of the Food and Drugs Authority (FDA), has urged the public to ensure that every food they ate was wholesome and safe.
It had in this regard intensified its pre-Christmas food safety education and training for food service operators on proper handling of food services ahead of the Christmas festivities to save people from falling ill through consumption of unhealthy food substances.
Addressing the participants John Odai-Tettey, the Acting Regional Director, who issued the advice discouraged consumers from buying and eating canned foods which were dented, rusted and without expiry dates.
Meat and fish sellers should also ensure that meat and fish and their products were kept well frozen to prevent micro-organism infestation whiles fresh fruits and vegetables should also be stored away from the sun, he sounded a reminder.
The participants were made up of 50 stakeholders at all levels of food processing - from purchasing, preparation, storage to consumption to draw their attention to non-compliance, regulations, precautions and adoption of best practices in their operations to reassure safe food.
The workshop which is in line with the FDAs mandate to protect public health and safety, gave them the privilege to learn and solicit ideas on strategies to counter emerging challenges in food chain services to promote safe food handling practices among Ghanaians.
Mr Odai-Tettey stated that some conditions and activities at market places contaminated food thereby compromising safety and health of the public and assured of his outfit's resolute to continually engage the public to draw food service providers' attention to non-compliances in their operations.
The practice of regular and proper hand-washing and the maintenance of good personal hygiene in food handling remained key, he noted, adding that food providers should keep the cooking environment and surroundings tidy to drive away rodents, insects and pests to prevent contamination.
Mr Odai-Tettey called for more collaborative efforts to promote good quality services delivery.
Mrs Francisca Obeng and Mrs Nana Korkoi Ewudzie, Facilitators at the programme took the participants through major topics including food and safety laws, general non-compliances, sanitation, personnel issues, storage practices among others.
GNA
By Isaac Arkoh, GNA