The State Of Security Measures On University Campuses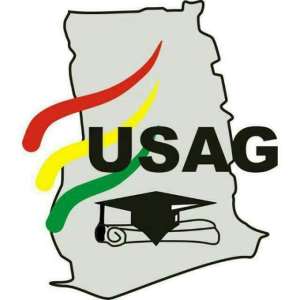 The University Students' Association of Ghana has learnt with grief a loathsome incident that happened on Monday, December 11, 2017 at the University of Education, Winneba, Kumasi Campus. A Student who after learning for his examination was butchered on his way back to the residential hall, Autonomy Hall by an unknown gang.
The National Executive Officers of University Students' Association of Ghana(USAG) is saddened by this and share in grief with the victim by name Osei Sampson, his family and the entire University of Education, Winneba Community.
We are solidly behind the school and be informed that, the National Executive Officers have paid a visit to the victim and the school.
USAG as a mother students union for all Universities and University Colleges in Ghana is fearful for the safety of University students of Ghana because of similar incidents such as armed robbery and rape attacks that have happened on University For Development Studies, Wa Campus, University of Ghana, KNUST and other University Campuses.
The recurrence of these attacks obviously informs us about the inadequacy of the collective preparedness of USAG and the Students Representative Councils(SRCs) to face-off those miscreants. Our checks show a zero or little effort, if any of Security Personnel at identified flash points of most of the Universities in Ghana hence exposing students to incessant attacks particularly in the period of revisions and examination.
Should things remain same, University for Development Studies, Wa Campus students are planning of a demonstration against the school authorities while quite a number of students of other Universities (female inclusive) are also contemplating of carrying weapons as part of their obligations for personnel protection - or a situation, where students by themselves, form "Issakaba-like" vigilante groups on campuses because of insecurity. This will be a scenario not befitting a world class university status that Ghana desires to achieve for all universities across the country.
We are therefore calling on Universities Management and all other stakeholders to help put additional measures in place to the already existing ones to curb this insecurity menace that has bedeviled University education in Ghana for long.
We propose that the Universities management should consider replacing the "very old men" among the security guards with strong young men and women. They should also be cutting down the number of security personnel deployed during day time and "unleashing" them massively at night at "proper" locations. There should be a very strict monitoring team to identify and sanction those personnel who "famously" sleep on duty.
We would like to also urge all our students to move in groups at night, avoid dark alleys and be a check on one another for their own safety.
We are by this also assuring all our constituents that, the insecurity on campuses is a headache to USAG and we ain't relenting until students safety is achieved.
Signed
DOMFEH EMMANUEL
(Press and Information Secretary, USAG)
0249688918
OPPONG KESSE ALBERT
(President, USAG)
0206196956