1977 Year Group Of Ghanata Supports Rising Star Orphanage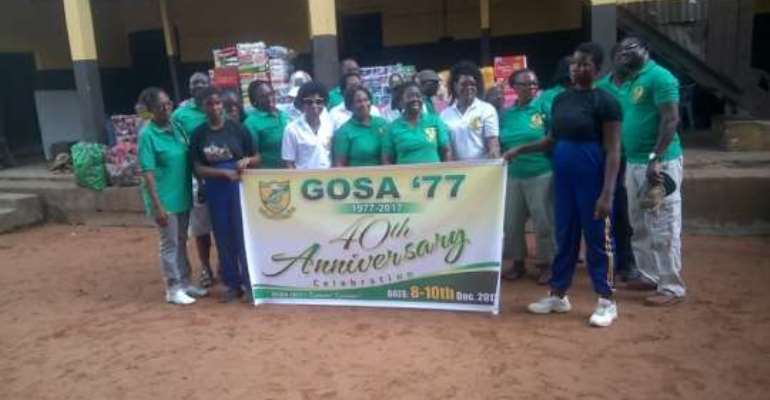 The 1977 Year Group of Ghanata Senior High School (GOSA 1977) has donated food items, detergents, cooking oil, soft drinks and biscuits to the Rising Star Orphanage at Dodowa in the Greater Accra Region.
Mr Ebenezer Kenny, the Chairman of the Group, said the donation formed part of activities marking the 40th Anniversary celebration of the Group.
He said the Group was touched by the plight of the orphanage, which was then situated close to the School.
Mr Kenny said the Group decided to give back to the society in which they were trained, 'making them who they are today''.
He expressed the hope that the items would help to boost the morale of the children to celebrate the yuletide in grand style.
Madam Victoria Sampson, the Director of the Orphanage, who received the items, said the orphanage currently took care of 45 children adding that it had been able to support some of them to complete junior high school.
She said the orphanage would soon establish a senior high school to help improve on the education of the children.
She expressed gratitude to the 1977 Year Group for making the donation and called for support from Non-Governmental Organisations and other institutions to come to the aid of the orphanage.
GNA