Police Ban Fire Crackers Ahead Of Christmas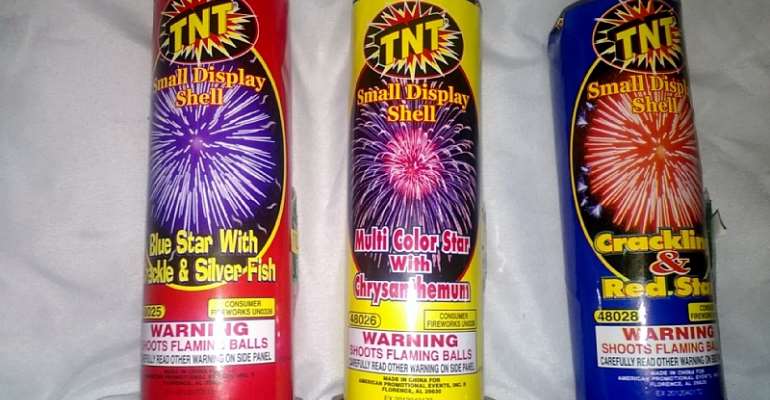 Police Personnel will once again be deployed to enforce the ban on the use of explosives by arresting individuals who flout it over the Christmas festive period.
The Police in a statement reminded of the prohibition of explosives in the country per the Executive Instrument (E.I) 21 of 1999.
This law prohibits the manufacture, possession or carriage of "of firecrackers often known as knockouts, display of shells, artillery shells and ball as well as canister shells."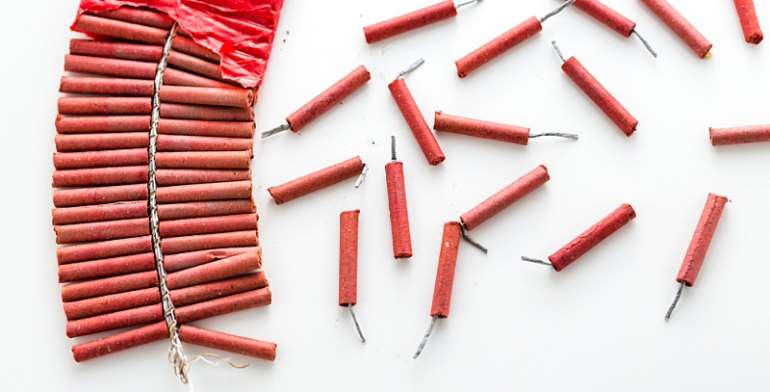 Firecrackers
According to the law, offenders of the firecrackers prohibition law are liable to a summary conviction to a fine not exceeding GHc 500 or a term of imprisonment not exceeding a year or both.
"To ensure strict compliance with this provision, the police said personnel who would be deployed for special operations during the festive seasons, would be tasked to arrest any person or group of persons who acts contrary to the instrument, for prosecution," the statement added.
"Members of the public who are already in possession of these prohibited explosives are therefore advised to deposit them with the police officer in charge of the nearest police station," the statement said.
Despite the yearly reminder around the festive period, the firecrackers, which are mostly imported, are still noted to be on sale at various markets, especially in active commercial areas.
Find below the full statement