67,000 die from abortion annually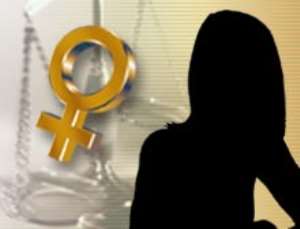 ...Caution against unsafe abortion About 67,000 deaths occur annually, out of 20 million unsafe abortions, mostly in developing countries.
This was disclosed by Dr. Ali Samba, of the Obstetrics and Gynaecology Department of the Korle-Bu Teaching Hospital (KTH), in Accra last Wednesday, when addressing journalists at a 3-day seminar organized by Population Reference Bureau, a Washington-based non-governmental organization, to explore the public health issues around unsafe abortion in Ghana.
The programme also highlighted the causes of unsafe abortion, the legal and policy framework for accessing safe abortion services and the extent to which this is affecting the country's healthcare system.
According to Dr Samba, over 200 million pregnancies occur each year worldwide, out of which 46 million, representing 22%, are terminated. He explained that the methods used to terminate the pregnancies (whether safe or unsafe), largely determine the result.
He said the prevention of maternal mortality from unsafe abortion is the easiest and is achieved through the provision of safe abortion services.
He further disclosed that under Orthodox method of abortion, a skilled health service provider carries out the abortion under the right environmental conditions. However, he said unorthodox methods do not provide the above conditions.
He revealed that under the Orthodox method, there is a critical examination of the client to determine her eligibility to undergo the abortion.
Dr. Samba said, "Determination of the length of pregnancy is a critical factor in selecting the most appropriate abortion method(s)."
Explaining the difference between medical and surgical methods of abortion, Dr. Samba cautioned that the use of the former, which involves using pharmacological drugs, is limited to nine-week old pregnancies.
He emphasized that, "the use of medical methods of abortion required a back up of vacuum aspiration on site or through referral in case of failed or incomplete abortion."
He stressed that, "in developing countries, including Ghana, the risk of death, following complications of unsafe abortion procedures is several hundred times higher than that of an abortion performed professionally under safe conditions."
Complications, according to him, arise depending on "who performs it, where it is done, when it is done and how it is done."
He explained that complications include "incomplete abortion, failed abortion, haemorrhage, and infection."
"All deaths and complications from unsafe abortion are preventable," he submitted, adding that, "procedures for early induced abortion are simple and safe."