No Amount Of Foreign Help Can Redeem Us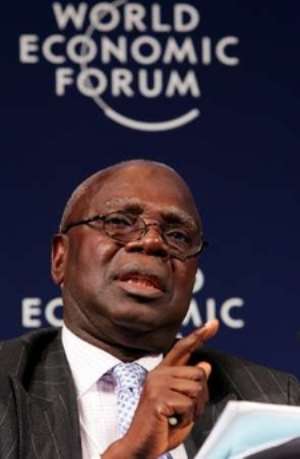 A former chairman of Unilever, Ghana, Dr Ishmael Yamson,has admonished Africans not to be content with the cancellation of their debts by the G-8,but to strife to tap the numerous economic potentialilities within the continent to lift themselves out of poverty.
"The economic salvation of the continent does not lie only in debt cancellation. Until we acquire enough knowledge and believe in our own abilities to excel,no amount of foreign assistance can redeem us from economic stagnation", he said.
Dr Yamson was speaking in Accra on Saturday at the launch of a book titled Dynamics of the Apostolic Community authored by Pastor James Obeng of the Evangel Church.
The 220-page book seeks to provide answers to who an apostle is in addition to his functions.Dr Yamson wondered why a continent endowed with 80 per cent of the world's gold deposits,90 per cent of silver deposits and 40 per cent of aluminium continued to wallow in poverty.
He challenged African leaders to put their trust in God and seek his intervention to raise the continent from economic doldrums.A member of the Council of State, Mrs Gifty Afenyi-Dadzie, called on Christians to abide by God's commandments rather than to give in to the demands of the world to please mankind.
She stated that Christians needed to be assertive,adding that it was through an extensive study of the Bible that they would be able to face the challenges of the world. Mrs Afenyi-Dadzie also called on Christians to let their faith in God reflect in their lives in order to have a positive influence on their neighbours.
Pastor Obeng, the author, who is a Senior Pastor of the church, in a brief speech, asked Christians to review their thought on the chieftaincy institution and work towards the redemption of chiefs in God's kingdom.
He reiterated that any leader who wanted to be successful should rely on God.The chief of Takoradi, Nana Bosomakora II, who was the guest of honour,described the author as "a walking epistle" and encouraged him to use his writing skills and in-depth knowledge in the scripture to write more books to educate Christians.The first eight copies of the book were bought for ¢5 million each.