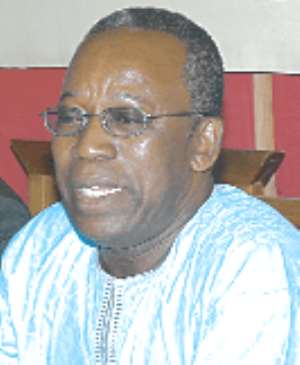 Many spokesperson causing inconsistency in gov't PR The chairman of the PANAFEST Board, Kojo Yankah said too many officials putting their feet in 'soup' concerning issues about the presidency has brought about the inconsistency in government's public relations.
"Anytime there is inconsistency, you will detect a fault in public relations and as a result has affected the credibility of government, he said.
" I believe that with time particularly with the controversy over the hotel affair, it is becoming clearer that government should have positioned itself very well in order to get many people putting their feet into the soup, he said.
According to Mr Yankah, government's spokespersons should have differentiated between private affairs and government affairs and dealt with each matter separately with a certain level of inconsistency," which in my opinion has not come out."
He said as far as he is concerned government should get one spokesperson that will speak for the presidency and the president to avoid all government officials commenting on one issue with different ideas about the issues at stake.
Mr Yankah said this on an Accra based private radio station Peace FM last Friday.
He said the real role for Pro's is to be upgraded and be spokespersons for their respective ministers and ministries to pave way for ministers themselves to be mid spokesperson for the entire government.
Mr Yankah who also President of the African Institute of Journalism, (AIJC) was of the view that PROs have neglected their roles and instead run about buying air tickets and organizing parties for officials which is not their role as PROs.
He said government does not want to give the Ministry of Information the apparatus of their propaganda machinery, the propaganda machinery varies from who should be speaking for government.
He said PROs in all the ministries come from the Ministry of Information, under the Information Services Department (ISD) and for that matter should be upgraded, groomed and brought up to be made spokespersons for their ministries.