AU Thrown A Challenge To Champion Women's Interest In Politics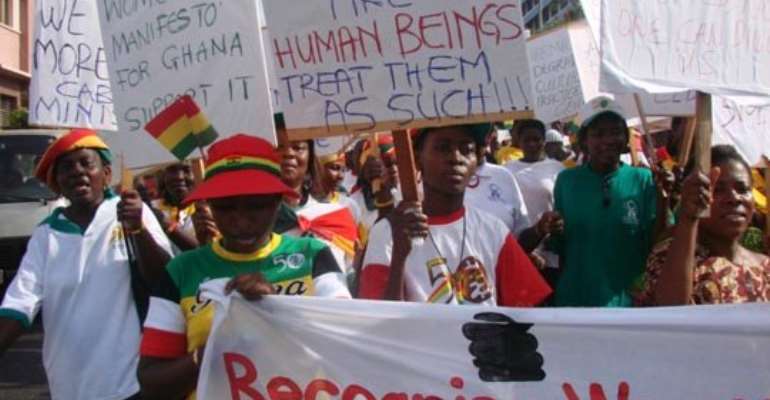 The African Union has been challenged to set up a continental programme which will force major national political parties in countries across Africa to promote women participation in politics.
This, according to Lydia Atiemo, the Deputy Chief Executive Officer of the Youth Employment Agency (YEA) is the only way to ensure peace on the continent.
She made the comment when she hosted women of the African Union Youth Volunteer Corps in Accra.
Speaking on the theme: 'The role of women in politics and nation building', she said political will, financing and enhancing education opportunities are some of the ways to increase the participation of women in the political sphere.
Ms. Lydia Atiemo also cited sexism, limited support systems and mentorship to inadequate access to electoral funding as some examples impeding women from joining politics in Africa.
Using herself as an example, the YEA deputy CEO highlighted the importance of strong political will at the highest level in promoting women's political participation, adding that electoral systems need to be geared up to be gender-sensitive and to empower women to assume leadership positions.
The solution, she noted is for African countries to incentivize parties to include more women on the electoral lists by providing additional funds.
She also charged the women to be assertive and make themselves available for any leadership role in politics for a peaceful continent.
Ms. Lydia Atiemo commended the Akufo-Addo led government to implementing the Affirmative Action Policy and called on other African countries to emulate Ghana's example.
Story by Ghana/Myjoyonline.com