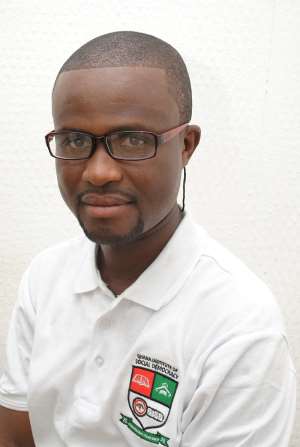 This write-up is the result of Archbishop Duncan Williams's endorsement of US-President Donald Trump's move to recognize Jerusalem as Israel's Capital over Tel-Aviv, a part of which I recently happened to read from ghanaweb [online] general news of Friday, 8 December 2017.
Although carefully presented it was highly misleading, so much so that I thought of sharing my thoughts with you. I do not have any issue with its political motivation; my outrage is the way it belittled Ghanaian Christians and Muslims relationship.
The Archbishop claims that, the announcement by Donald Trump marks the beginning of the end time signs and attributes it to God divine prophecy. I doubt if he knows what it means, it will triggered more than just tensions and lit a fire and left key allies in the Arab world and in the west to deal with the blaze.
Peace I leave with you, my peace I give unto you: not as the world giveth,--John 14:27. If God according to this biblical story is promoting peace and love in this material world then the prophecy serves no purpose. Recognition of our spiritual and religious identity doesn't translate into indifference towards others' Even though we may try to hide the truth, it cannot be concealed'' On the campaign trail, Mr. Trump took a strong pro-Israel stance and promised to relocate the U.S Embassy from Tel Aviv, Where most countries keep their embassies to Jerusalem. Since taking office, he has learned that such a move is easier to talk about than to carry out.
Under American law, the President must sign a waiver every six months and Mr. Trump renewed the waiver to begin the multi-year process of moving the U.S Embassy from Tel Aviv to Jerusalem. Recognizing Jerusalem as Israel's capital could allow Mr. Trump to say that he kept a campaign promise. It also will thrill Israel, whose Prime Minister Benjamin Netanyahu, is one of Trump's biggest supporters on the global stage.
Trump's decision could have deep repercussions and can never be the wish of God. It absolute defective evangelical theology, it is about American superiority in this age of kali. Only one corner filled Christians will be happy. What problem does this solve other than create more deaths and gift to the region's twin adversaries---Iran and the jihadists of al-Qaeda and so-called Islamic State [IS]….
O Radiant One Archbishop Nicholas Duncan Williams'' As Representative of God, I Kindly appeal to you to be liberal and kind to everyone AND bring blessings from the spiritual realms to the entire world because you are empowered to elevate consciousness and to convey mercy to all regardless of their religious paths.
Thank you!!!
Writer
Koku Toseafa
Socialist Activist
0242 988932 / 0507279384
[email protected]
May the truth protect me in all ways!!!