Updates From KUMACA Swine Flu: All 40 Students Discharged From Hospital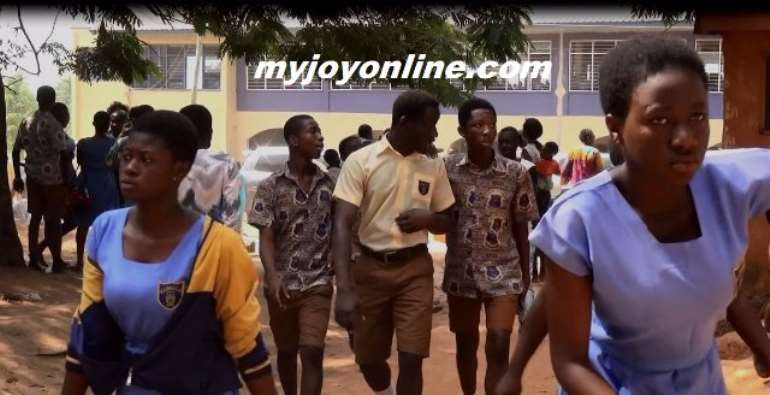 All students of the Kumasi Academy Senior High School who were infected with the dreaded H1N1 influenza, have been discharged from the hospitals, Health Minister, Kwaku Agyemang Manu announced Friday.
This was after they successfully completed the 3-dose Azithromycin , a broad-spectrum antibiotic medication administered to them at the Kwame Nkrumah University of Science and Technology (KNUST) Hospital and the Komfo Anokye Teaching Hospital (KATH) where they were admitted.
Health officials have so far confirmed the 11 deaths reported between April and December with four of the deaths occurring just within the past week, at the time the school was preparing to climax its 60th-anniversary celebrations.
The celebrations, nonetheless, were carried through without the school authorities making the deaths public, according to reports.
The Ministry on Thursday announced the students who died over the last few days died of Influenza Type A, popularly referred to as Swine Flu.
Health Minister, Kwaku Agyemang Manu, who announced this at a news conference, said 12 out of the 19 cases sent to the Noguchi Memorial Institute tested positive for the virus.
An assuring Kwaku Agyemang Manu, speaking Friday on Joy FM, told Super Morning Show host, Kojo Yankson that: "All the kids that were admitted, the 40 people, have all been discharged [and are] in their homes and I think we are comfortable."
The Minister said health officials have also mapped out several activities including "following up to visit them; we have a bigger medical team now that is doing this work so we are not just keeping our fingers crossed."
His major concern now is to trace the students who have been taken home by their parents out of panic, and he has, therefore, directed health officials close to the school's immediate community to visit their homes and "try to look at what [the situation] is."
"We announced that anybody who begins to get the symptoms…should report immediately to the nearest health centre or facility and let us see what it is that we have such that we don't get anybody spreading the disease again," he said.
Despite that challenge, the Health Minister said some of the students who went back home have started returning to the school to take the medication and they hope to keep them in the school for a couple of weeks before they are formally released to their parents.
"…and we are trying to look at containing them for about two weeks before we allow them to go home officially."