At least 10 killed in C. Africa clashes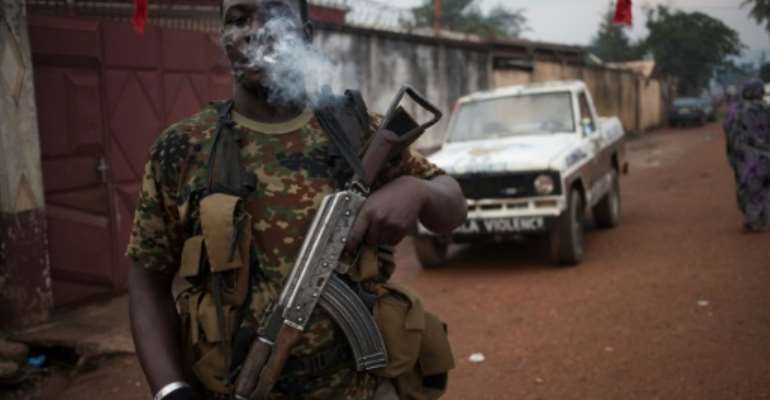 At least 10 people were killed this week in a wave of deadly clashes between rival armed groups in Central African Republic, local officials and a UN source said Thursday.
The bloodshed, which began on Sunday in the central town of Ippy, resulted from clashes between the mainly Muslim ex-Seleka rebels and Christian anti-Balaka militia.
"On Wednesday, we buried 10 people," a religious source told AFP, saying the dead included both civilians and gunmen and warning that the death toll could reach as high as 40.
The violence pitted members of the FPRC and the UPC, both offshoots of the Seleka rebel alliance who joined forces two months ago, against a dissident branch of the FPRC which is allied with the anti-Balaka, the sources said.
One of the world's poorest nations, CAR has been struggling to recover from a 2013 civil war that started when President Francois Bozize was overthrown by the Seleka rebels.
Christians, who account for about 80 percent of the population, sought revenge by organising vigilante units dubbed "anti-balaka" in reference to the machetes used by the rebels.
Since then, the country has been blighted by simmering sectarian violence which has killed thousands and displaced more than 600,000 people, almost a quarter of the total population.