Police Recruitment Fraudster Arrested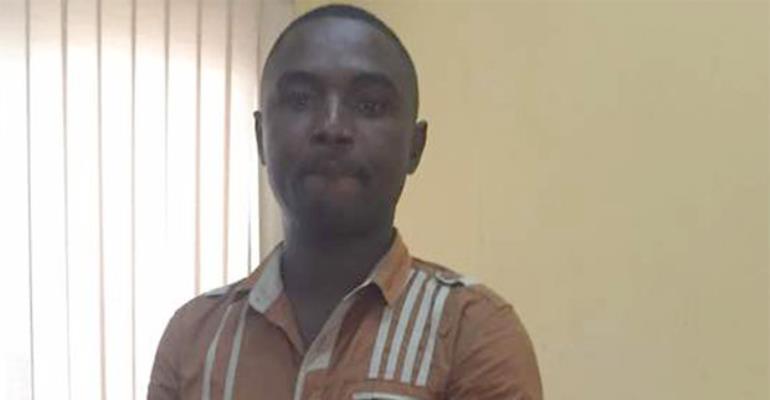 Pious Denteh who posed as a police officer and took an amount of GH¢30,000 from two victims under the pretext of assisting them to get enlisted into the Ghana Police Service has been apprehended.
Denteh was arrested by the victims at Adenta after going into hiding for two years.
He has been detained by the Adenta Police to assist in further investigations.
At the police station, the victims claimed Denteh introduced himself to them in 2015 as a police officer.
The victims, who wanted to join the service, were each asked to pay GH¢15,000 by the suspect.
The victims claimed the suspect went into hiding after receiving the money.
"Previously, we often saw him wearing the police uniform in town and were convinced that he was a real police officer," the victims narrated.
On Tuesday, December 5, 2017, the victims spotted the suspect in mufti and caused his arrest.
At the Adenta Police Station, it was discovered that Denteh used the same modus operandi to defraud several victims.
Some pictures of the suspect in police band ceremonial uniform during his wedding also popped up.