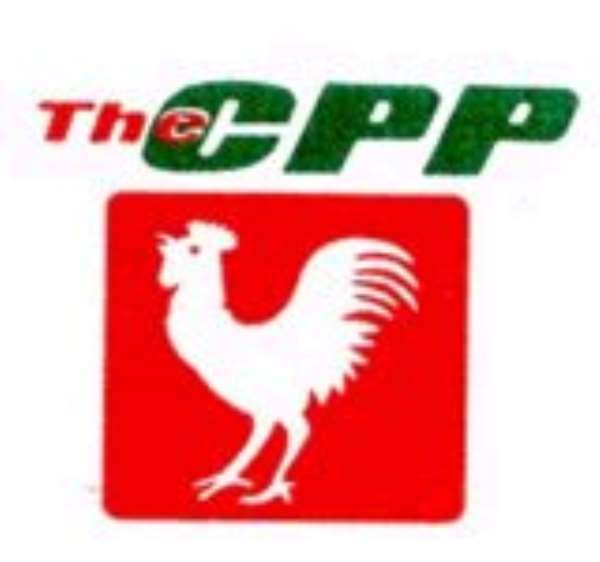 Tema, July 15, GNA - The Greater Accra Regional Organiser of the Convention People's Party (CPP), Nana Kwaku Dumfeh, has said that the CPP will contest the Odododiodoo by-election in full force. "Our scouts are on the ground mapping up strategies and we will soon come out to announce our candidate", he added.
He however, urged all members and supporters of the party to organise themselves and come together to wrest the seat from the National Democratic Party (NDC) which, he said, did nothing good for the people in the constituency during the eight years that they won the seat.
The Regional Organiser in a statement to the GNA in Tema on Friday indicated that Odododiodoo seat was for the CPP when Dr Kwame Nkrumah won it in 1951 and feels the party would take back its rightful position in Ghana politics if it wins that seat back.
He stressed that the CPP is not an elite party and would choose a candidate who would be identified by the people, who understands their plight and could work to make life meaningful for them.
He blamed the NDC for bringing hardships to the people in the constituency because it neglected them during the eight years they won the elections whiles the New Patriotic Party (NPP) 'messed up' within the four years they won the seat.
The Ododiodoo seat has become vacant following the death of the Member of Parliament for the area, Mr Samuel Ayikwei Mankattah. Meanwhile the Electoral Commission has set Tuesday August 30, 2005 as the polling day for the bye-election.
Since the inception of the fourth Republic Nii Okaidja Adamafio won the seat two consecutive times in 1992 and 1996 for NDC, in 2000 Niibi Ayi Bonte snatched it for the NPP and lost it to the late Mankatah in election 2004.