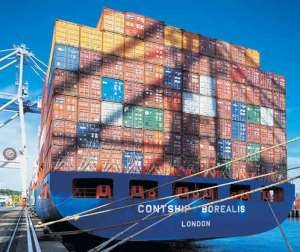 Niamey (Niger), Dec. 4, GNA - Continental free trade is inching gradually to reality as the last round of negotiations in 2017 has been completed within schedule and its framework dutifully adopted.
This was realized at the close of a two-day African Ministers of Trade (AMOT) conference in Niamey, Niger.
It is to conclude the outstanding issues of the Modalities for Tariff Liberalisation that were adopted at the third Meeting of AU Ministers of Trade in June 2017 and consider the draft texts of the CFTA Agreement, protocols, annexes and appendixes, expected to come to fruition by the close of 2017.
Ambassador Chiedu Osakwe, Chair of the Senior Trade Officials (STOs) and Negotiating Forum (NF), told the Ghana News Agency that with the adoption of the agreement by the AMOT, Africa is in a pole-position to actualize a continental free trade area and zone.
'Niamey is a turning point and a breakthrough. Our priorities have been met. We have made significant progress,' Ambassador Osakwe, also the Chief Negotiator for Nigeria, said.
He said the first crucial pillar of realizing the achievements and Agenda for 2063 set out by the AUC has been attained.
'In January, next year, the summit's report would be laid for signature and the timeline of March, 2018, for the ratification and operationalisation of the CFTA according to AU's end game calendar will be anchored,' an elated Ambassador Osakwe said.
He said work has been concluded on the negotiations on the agreement to establish the CFTA, concluded the negotiation on the protocol on trade and services and have some cleaning to undertake on the protocol on goods but the AMOT had mandated the STOs and NF to finalise those remaining demands on their behalf.
Ambassador Osakwe paid glowing tribute to President Issoufou Mahamadou of Niger, Champion of African Free Trade Zone, Madam Aisha Abubakar, Chair of AMOT and Nigeria's Minister of State for Trade, Industry and Investment and Mr Alan Kyerematen, Ghana's Minister of Trade and Industry for their sterling leadership qualities and efforts to make these gains real.
Mr Kyerematen said Ghana is upbeat about this development, in view of its policy initiative change towards accelerated industrialization, noting that technically, the CFTA document is becoming the game-changer for trade and investments in Africa.
He said with an integrated Africa with a common market, we are giving content to the AU Agenda 2063.
Heads of State and governments at the 2012 African Union Summit agreed to the decision to take forward the BIAT (Boosting Intra-African Trade) and the CFTA with the objective of doubling intra-African trade by 2022 target.
CFTA is expected to contribute to Africa's industrialization, which are constrained by tariff and non-tariff barriers.
The framework would necessitate a considerate approach to six substantive components of the CFTA agreement including non-tariff barriers, rules of origin, investment and cross-border movement of persons, services liberalisation and regulation, trade remedies and monitoring evaluation.
GNA