Rawlings Is Still Ghana's President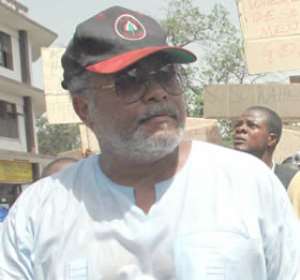 Five years after former Jerry Rawlings handed over power to his successor, he is still listed in the website of Ghana Broadcasting Corporation (GBC) as the president of Ghana.
A Ghanaian based in London drew Public Agenda's attention to this error, when he visited GBC's website after hearing of their 70th anniversary celebration and found that Flt Lt. JJ Rawlings was still Ghana's president. Why, because the person employed to update the site hasn't done that since September 1999. "I am sure that nobody even notices", the worried Ghanaian said.
When public agenda took the pains to browse the GBC website, it churned out dead news dating as far back as Thursday, 7 September 1999. The headline story on the site reads, "The president, Flt Lt. Rawlings has urged Ghanaians living in Libya and other countries to appreciate the value of one another and live in dignity. The other story is "the commissioner of internal revenue service, David Adom says the government has to increase taxes to cater for the shortfall in the agriculture and mining sectors.
For the records, Jerry Rawlings handed over power to President John Agyekum Kufuor on January 7, 2001 at the impressive ceremony, marking the first time a constitutional president handed over power peacefully to another elected president.
The peaceful transfer of power attracted international commendation for both Rawlings and Kufuor and indeed all Ghanaians, President Kufuor subsequently won a second term and was gain sworn in on January 7, 2005.
Five years on, the nation's premier and the official government mouthpiece is yet to update its website to reflect the facts. Happy 70th anniversary, GBC.