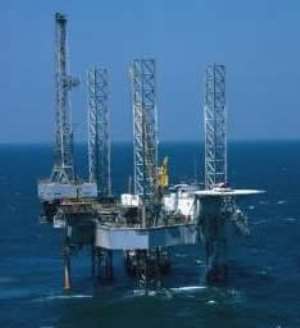 The Energy Media Group has finally adjudged Mr Dasmani Laary as the best Energy Reporter of the 2017 Ghana Energy Awards committee which was organined by the Energy Media Group. The 2017 Ghana edition awards took place at the Labadi Beach Hotel.
Nominees for the maiden national awards were shortlisted in the energy sector.The awards meant to recognize individuals and corporate bodies in 20 categories and finally endorsed by the World Energy Council(Ghana),Ministry of Energy and its agencies.
The award scheme was initiated by Energy Media Group and was on the theme: ''Energy for National Development: 60years and beyond".The Awarding panel was chaired by Energy Expert Dr Kwame Ampofo.
In an interview Mr Laary expressed his profound gratitude to the Almighty God for leading him to scoop the Best Energy Awards of the 2017 Ghana Energy Award. He again thanked Agama of GBC, Africa Report and the great editorial team of GNA who will always question and make sure he has 5Ws and H in his story.
Expressing is profound gratitude to Nana Kodjo Appiah of blessed memory of encouraging,mentoring and counseling him on matters of editorial work.
The awards was aimed at recognizing the achievements, success, efforts,innovation and excellence of corporate entities as well as individual in the energy sector.