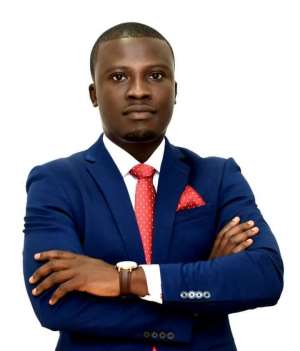 The Ghanaian economy continues to expand in both demographics and size. But Agriculture remains the bedrock of the economy.
Emerging statistics estimate that about, 60 to 70 perecent of the Ghanaian populace are into Agric specifically farming.
As at 2009, it was reported that the Agric sector contributed about 40 percent to the GDP but fell to about 23 percent in 2013. However, the Ghana Statistical Service (2016) puts the contribution of this sector to GDP at about 12 percent with millions cedi-contribution to the economy.
Whilst many argue that the sector hasn't fared too well due to some year-long fluctuations, some analysts maintain it has the potential to overtake the service sector, should there be more investment and modernization.
Governments and sector players like the Ministry of Food and Agriculture continue to ensure their part of making this sector attractive for many investors. Over the years, this has informed initiatives like distributions of free fertilizers, provision of extension services to rural farmers, subventions in seed purchases, cocoa scholarships for children of cocoa famers, among more.
The Farmers', Day on the nation's calendar is another initiative to give this sector and its players a push. This auspicious day is set aside on the first Friday of December to honor our famers and fishers; aside national farmers' forums and award-schemes to recognize their works and to urge them on to continue feeding our growing population.
This year, some donations and partnerships with local and global donors, have been brokered to ensure the success of this national assignment.
We wish all farmers and fishers a Happy National Day; wherein their contributions to nation-building is duly acknowledged.
Fellow youth of our nation, It is important to reflect on this patriotic day that, whilst government and sector players continue to do their part, we the youth of this country should rise up to take full responsibility in this sector being reminded that the Old would soon wither but the growing needs of our generation would persist; the succession plan to keep feeding the economy, creating more jobs for ourselves to escape the unemployment threshold and contributing to innovation lies with us.
We are constantly reminded that, there are many technological and innovative opportunities in the Agric Sector. These include food-packaging, transportation, and processing. The Agric sector is not limited to crop farming as perceived but also animals, fisheries, soils and environment. As future labour force, this gives us a broad-based to exploit our potentials in the area of business.
Those who venture agri-businesses, just like any business, do not only employ themselves and others in a profitable venture, but also, provide ends meet to millions of families and generations unborn. This could be a youthful contribution, our youthful contribution, to the solution of unemployment in the country, both now and in the future.
The calls year after year for us to venture this viable sector has been a fact that we have missed severally and a narrow path to success that we have lost sight of.
Let us rise to build our future. Let us mobilize for the future of this country and be the responsible businessmen and women who wouldn't forget the sustainability of our growing population. One way to escaping unemployment and making good money is our youthful innovations in the Agric sector.
Signed
Kabu Nartey
General Secretary Elect
Leader Frank Amoakohene
President Elect