November 30, 2017
|
Editorial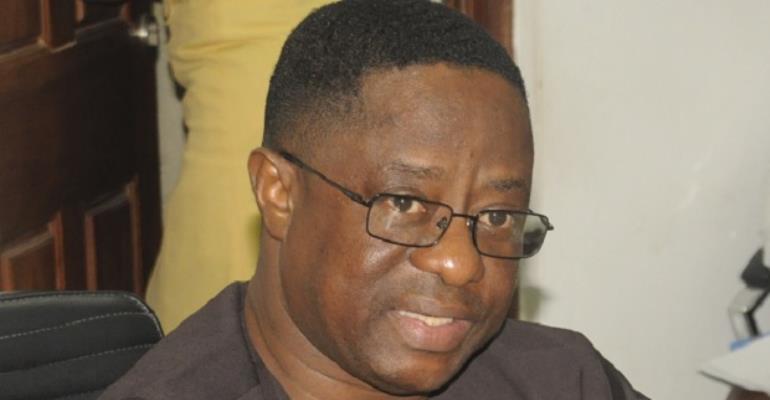 Our near total disregard for the country's ecosystem is worrying. Appreciating and protecting this segment of our world is a subject which is hardly considered in serious discussions let alone adopting measures to enhance it.
Doing anything contrary to that which would enhance our ecosystem is to embark on a slow suicide mission as a people, we dare state. Those who denied global warming have learnt the hard way through killer hurricanes and other natural phenomena.
While other countries such as Uganda have come a long way in supporting their ecosystems and so already benefitting from the many advantages thereof, we are busy destroying it in the name of development.
Perhaps it stems from the fact that many of us have little or no knowledge about the role it plays in our lives.
Hon Peter Amewu, the Land And Natural Resource Minister, is a minister in a hurry to accomplish his mission of not only protecting our natural resources but enhancing them. He has opened another front in the war against those destroying our environment as he moves to protect the Nungua Ramseyer Site, one of the few wetlands and mangrove swamps we are blessed with from destructive human activities.
In a civilized world, it would sound preposterous when our wanton destruction of the site aforementioned comes to the notice of others who spend millions of dollars to protect these natural preserves.
Close to two hundred hectares of the Nungua Ramseyer Site is said to have been lost to developers who are busy putting up structures on land earmarked for the use of nature.
The minister who is still battling illegal miners otherwise called galamsey has reportedly moved to court to have an injunction slapped on the actions of the developers.
Unless an appropriate legislation is passed to address this challenge, it would not take too long before we lose most our naturally-endowed features such as the wetlands and monkey sanctuaries among others.
The tourism advantages some of these features bestow upon our country are not known by most of us. If we had this knowledge, our relationship with these segments of our country would have been different.
The Nungua Ramseyer Site is home to an annual migration of migratory birds from Europe and elsewhere as they avoid the harsh winter conditions in those parts of the world. In some countries, the locations where these birds come to wait until the winter passes away in Europe are sites developed for sightseeing.
These wetlands, as they are sometimes referred to, offer sanctuaries to turtles which leave the choppy waters of the ocean to come and lay their eggs. These eggs are left to hatch so the young turtles can return to the ocean unaided when the time is due. Imagine what happens when these sanctuaries are lost to human activities such as the development of houses.
Disturbing the equation of nature is a mild way of destroying the world. The wetlands are nature's means of absorbing excess water especially during the rainy seasons so flooding does not occur.
Let us put the protection of these important yet little spoken about sites on a critical footing otherwise posterity would not forgive us.
Let us include in our educational curriculum something about our ecosystem. This way our children would grow up to have a better appreciation of the ecosystem and how this, when managed properly, can impact positively on us as a people.
Let us support the minister to protect the wetland.