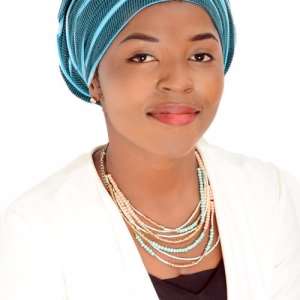 The Graduate Students' Association of Ghana (GRASAG) has implored female celebrities to be ambassadors of decency in their chosen profession.
GRASAG Gender Commissioner, Saadatu Lawal Garbey said the promotion of decency will help to shape the minds of young girls to aspire for the best in life.
In a statement marking the beginning of the 16-day 'Activism against Gender-Based Violence' across the world Monday, she noted respect for the basic Ghanaian values is critical for the country's development.
"It is important that they recognize their roles in shaping the lives of many young girls who aspire to be like them," she said of female celebrities.

This year's 16 Days of Activism against Gender-Based Violence is being organized under the theme: 'Leave No One Behind: End Violence against Women and Girls.'
The event reinforces United Nations (UN)'s commitment to ridding the world of all forms of violence against women and girls.
The GRASAG Gender Commission, which joins the campaign for the first time, has identified 'sexual harassment' as its main focus.
The Association said "touching of sensitive parts of a woman or girl without their knowledge, demanding sexual favours at the workplace, [and] using sexually directed messages or compliments" are some of the harassments that go on "daily" in Ghana.
Saadatu Lawal Garbey lauded Gender Minister, Otiko Afisa Djaba for "ensuring justice" for a four-year-old girl allegedly defiled at Assin Fosu in the Central Region.
The issue became public following Joy News' investigation into incidents of rape in the region.
"We equally condemn the rape…and are calling on state institutions handling the matter to ensure that justice is duly served," GRASAG said.