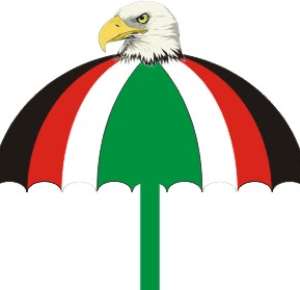 The National Democratic Congress (NDC) has extended its unity walk to Tarkwa as part of plans to re-organise the grassroots support to position the party positively for the 2020 General Election.
Similar walks had been organised in Accra, Tamale and Cape Coast aimed at uniting the party.
Hundreds of NDC sympathizers in the Western Region, dressed in party colours, turned out in their numbers to participate in the programme, led by former President John Dramani Mahama.
The party members converged at Tamso Junction, walked through the Tarkwa Main Lorry Station, passed by the Apinto Government Hospital and ended at Tarkwa Market Circle amidst drumming, singing and dancing.
Some leading figures that took part in the walk were; Mr Ato Ahwoi, former Western Regional Minister, Mr Paul Evans Aidoo, former Ambassador to India, Ambassador Sam Pee Yalley, former Minister for Energy and his deputy, Mr. Emmanuel Armah-Kofi Buah and Mr. John Abdulai Jinapor, Mr Sampson Ahi, former Deputy Minister of Water Resources, Works and Housing, Members of Parliament and regional executives.
Addressing party faithful after the peaceful procession, former President Mahama urged members to bury their differences that contributed to the party's defeat in 2016 and focus on preparing for their branch, constituency, regional, national and presidential elections.
He urged party members across the 26 constituencies in the Western Region to remain united and work together to help NDC wrest power from the ruling New Patriotic Party (NPP), which, he said, had disappointed Ghanaians.
Touching on the Free Senior High School programme that was rolled out in September this year, he said one major problem that would hinder its success was funding.
He, therefore, urged the President to call a national stakeholders' conference to enable them to deliberate on how effectively the programme could be financed to achieve the purpose for which it was established.
On the fight against illegal mining, Former President Mahama said the Government must accompany it with alternative livelihood programmes, adding that those affected could not continue to be dependent on their families.
GNA
By Erica Apeatua Addo, GNA