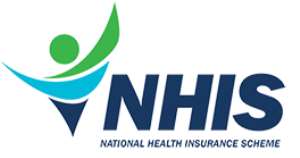 Dr George Kweku Prah, the Medical Director of the Trauma Hospital in Winneba, has described as 'unfair and unacceptable'' the use of National Health Insurance Scheme (NHIS) funds to sponsor football activities when it owes healthcare providers billions of cedis.
He said that any move to use NHIS funds for any other purpose other than the Scheme`s core mandate would defeat the intent and purposes of the Policy.
Dr. Prah was speaking at an annual health insurance stakeholders meeting held at Winneba, on the theme: 'Collaborative Efforts to Control Five Diseases that Increase the Utilisation Rate among NHIS Subscribers within the Effutu Senya Municipality.'
The meeting was designed to find a better and effective way of dealing with diseases including malaria, skin diseases, rheumatism and joint pains, diarrhoea, typhoid fever, anaemia, urinary tract infections, hypertension, intestinal worms, and acute eye infection.
Malaria has been the leading health challenge in the catchment areas of the scheme since 2014 and stakeholders attributed the challenge to the inability of the people to adhere to malaria control guidelines offered by health officers.
Dr Prah said the Management of the NHIA must concentrate on the execution of the core mandate of the Policy to enable millions of poor and vulnerable people to benefit from it.
He said if the NHIA settled claims submitted to the Authority with dispatch, clients of the scheme would definitely enjoy the numerous healthcare benefits listed under the Policy.
He attributed the reintroduction of the 'cash and carry'' system in some accredited service providing facilities to the inability of the NHIA to pay medical claims submitted to it in good time.
Dr Prah explained that the drugs that the service providers used for NHIS clients were given to them on credit by drug manufactures, which they must strive to pay back at the agreed period so as to maintain their credit worthiness.
Commenting on drug prescription issues, Dr Prah advised health personnel manning the various clinics, CHPS Compounds and maternity homes to always strive to adhere to their job description to avoid risks.
Reverend S. K. Nyarko, the Scheme Manager for Effutu Awutu Senya, on behalf of the management, expressed appreciation to stakeholders in the area for their continued co-operation and commitment towards the attainment of the aims and objectives of the Scheme.
GNA