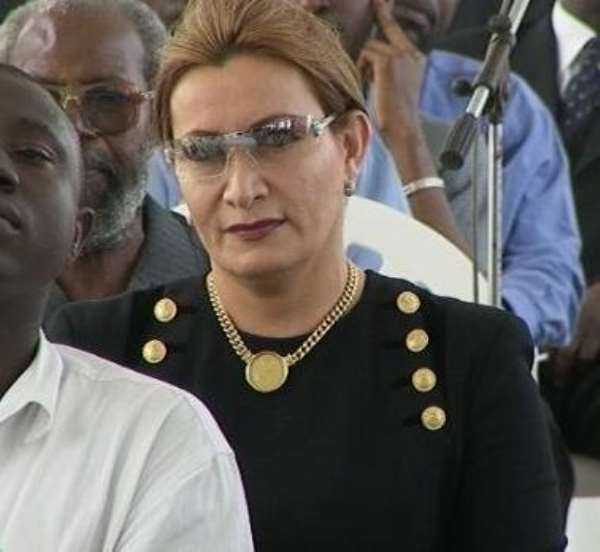 The embattled former Iraqi-American advisor to President Kufuor, Gizelle Yajzi says she is considering a petition to the World's most indiustrialed nations, the G8 over the Hotel Kufuor saga.
In her newest interview with the Accra-based Radio Gold, the now combative former presidential advisor, disclosed that she would make her evidence available to those leaders so as to be well informed on what she refers to as the foggy issues of the hotel in question.
According to the woman, her lawyers are preparing every document on the hotel transaction for each of the leaders of the world's most powerful nations.
"My lawyers are preparing every document to be sent to every president representing the countries of the G8 because they made a big effort to help African Presidents and they have asked them to stop corruption… this is why we are going to send every document and I'm sure they will look at it," she pointed out.
"I'm helping Ghana to know what kind of father they have for the country. I'm helping the whole world to know that corruption cannot go to anything. I think you have heard many speeches in the G8 Summit and all the dignitaries from the G8.
'They talked about corruption, about good governance, about rule of law and if President John Kufuor knows what is rule of law, he should know that law begins at home and he is the one who should bring out his son and let him show us all the documentation that they are talking about', she maintained.
She alleged that the hotel saga is not about money laundering, it is 100% corruption'.