Hotel Kufuor: Only One Shareholder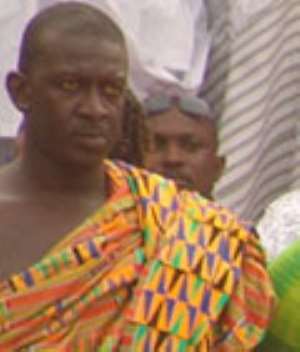 The minority leader in Parliament, Hon. Kingsford Sumani Bagbin has categorically stated that there is only one shareholder in what has become known as the Hotel Kufuor saga.
According to him, records at the Registrar General's Department clearly indicate that President Kufuor's son, Chief Kufuor happens to be the only shareholder in that entity.
The minority leader made this strong assertion in an interview with PeaceFM this morning ahead of a press conference which was held in Accra today. The group is calling for a committee of inquiry to look into the circumstances surrounding the whole transaction. When asked by the host, Mr. Sefa-Kayi why the minority will not wait for the outcome of the CHRAJ investigations into the matter, Hon. Bagbin posited that CHRAJ does not have the muscle to conduct such investigations.