November 24, 2017
|
Business & Finance
Krif Ghana Rewarding Customers This November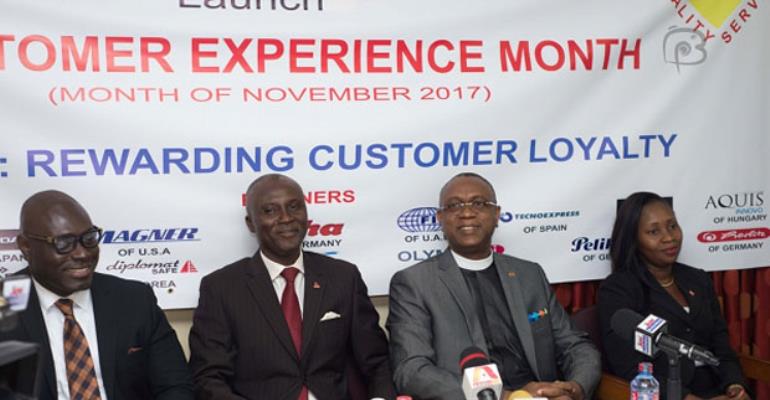 Stationery giant, Krif Ghana Limited and Stationary Depot, have dedicated the month of November to its loyal customers.
The month-long celebration will see KRIF Ghana Ltd reward its esteemed and loyal customers in a special way to show their appreciation.
Speaking at the launch, Executive Chairman at KRIF Ghana Limited, Rev Kennedy Okosun, said the customer experience month is being used to "take customer experience to a new height."
According to him, "The customer is the key point in our activities here at KRIF Ghana Limited.
The key objective of the customer experience month, among others, is to enhance customer satisfaction and increase rewards to our customers.
He added that "this involves everybody, who is a customer at KRIF Ghana Limited and we also expect to delight our customers with our new products this month.
"In the four weeks of the month of November, four lucky Krif Ghana loyalists will be adjudged the customers of the week based on the value of the business at the end of each week. Each lucky customer of week will walk away with a cash reward," according to him.
He added that "at the end of the month, an overall customer of the month will be declared based on the cumulative value of business that customer has done over the duration of the customer experience month."
The company will also host a customer awards night to celebrate and reward all loyal customers to climax the month-long celebration.
The month-long celebration is under the theme, "rewarding customer loyalty."
KRIF Ghana Limited is one of the leading dealers in superior office/school stationery, office equipment, and office consumables; Electronic Cash Registers (ECR's) and Money-handling machines in Ghana.
By Melvin Tarlue