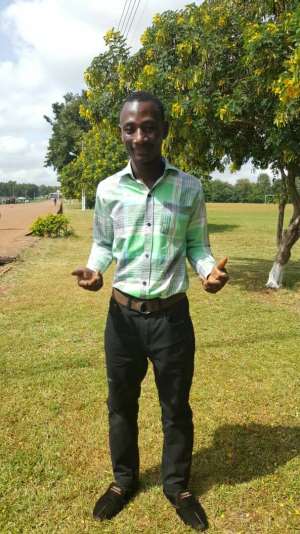 Stabbing revolves around the penetration with a sharp or pointed object at close range into the body . It connotes purposeful action, as by assassin or murderer. Stabbing can also be possibly be caused by oneself or others.
Stabbing of late, is common amongst gangs and prisons because such stabbing tools are cheap to manufacture and acquire.
This development has been common through human history and were the means to assassinate a number of historical figures such as Second Caliph Umar including Roman Emperors Julius Caesar and Caligula.
According to a security analyst by name Peter Bergen, stabbing attacks have gained popularity because such attacks are inexpensive and that, can easily be carried out. He concluded that it is very difficult for security services to prevent.
According to world reports, about eight million (8million stabbings occurred in 2013 ).
In May 2006, Al - Quaeda's in inspire ( a magazine ) published an article entitled "O Knife revolution , Head , Toward America".
This magazine urged Muslims to kill the Intelligentsia, economic and influential personalities of America by low-tech methods of which stabbing attacks is inclusive, on grounds of assaults which means that assault by stabbing is an easy option not requiring much efforts or manpower, but the result is parallel to the big operations and even more or worse .
Islamic Terrorism in Europe from 2014 till present recorded t least ten ( 10 ) attacks and which were allegedly motivated by Islamic extremism by the spring of 2017 and all of which were through stabbing .
In Ghana , the situation here is not quite different as the issues revolving around stabbing keeps on making headlines almost everyday .
I have gathered few records of this development and will deem it fit for the Ghanaian public to note :
1. On the 23rd day of April 2012 , a mother of three(3) stabbed her rival to death at Secondi in the Western region .
2. Abuakwa North legislator known to be Joseph Danquah Adu ( RIP ) was on Tuesday , the 9th day of February 2016 ( 9 / 2 / 2016 ) stabbed to death at his residence at Shiashie at Accra.
3. A student of the University of Ghana, Legon who studied Adult Education ( Diploma ) , was on 16th June , 2017 , stabbed in the neck to death by her jealous boyfriend in the Greater Accra region
4 . On the first of September, 2017 a soldier stabbed a civilian over the civilian's own mobile phone .
5 .A 36-year old boyfriend was also on the 6th of September 2017, stabbed to death just by reason of a misunderstanding at Taifa also in the Greater Accra region.
6 .On the 8th of October this year , a man stabbed his ex-lover to death at a funeral grounds in the Greater Accra region .
7. Earlier this week , an 18-year old Senior High School ( SHS ) student stabbed her 19-year old boyfriend believed to be a student of the Takoradi Technical Institute , to death at Methodist Senior High School in Secondi also in the Western region .
8 . During a program dubbed " Ashaiman to the world " concert, one of Ghana's son in the music industry popularly known as 'Stonebwoy' narrowly escaped stabbing from his back as his wife, Mrs. Louisa Satakla sustained stabbed wounds according to sources.
Why must we look unconcerned over this development .....???????
My dear Ghanaians , we are all at risk of the evils of stabbing since it is a form of quick , easy , sudden and above all , an untimely attack .
Lectures , law enforcers , students , teachers and all manner of persons are liable to commit stabbing at any point in time , depending on the severity of whatever situation they find themselves having wanted to listen to their instincts .
Relationships that comes with challenges, I deduce is a leading cause of stabbing .
I had been a witness of cases involving stabbing as far back at the Senior High School and few gatherings .
This problem commonly occurs at the following gatherings :
1. Festivals
2. Sports events
3. Entertainment grounds .
4. Rarely-visited areas .
5 . Classrooms .
5. Lecture theatres .
6. Other crowded grounds .
We need to as a mater of fact join hands in fighting this menace. It takes you and I, to drastically reduce its rampancy though cannot be totally controlled .
Call that / those person(s) involved in relationship loggerhead(s) and council them.
School Councillors need to as a mater of fact , fasten and tighten their belts in the case of stabbing amongst students regardless of the level.
Pastors , please preach against stabbing.
Classroom teachers , use minor jokes times to advice them on this.
All these are practical steps of creating an environment I term as "stabbing-free Ghana".
Get involved , fight stabbing , get involved challenge the problem , and get involved , create that which I term, "stabbing - free Ghana".
LONG LIVE AFRICA!!
LONG LIVE GHANA!!!
LONG LIVE MY "STABBING -FREE GHANA" AGENDA.
BEDZRA OSCAR KOMLA
UNIVERSITY OF EDUCATION, WINNEBA( CAGRIC )
BSC. AGRICULTURAL SCIENCE EDUCATION