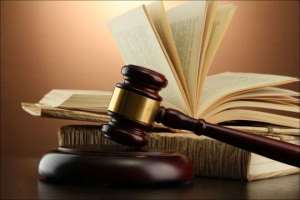 Eric Asante, the 40-year-old teacher who was convicted to 15-year jail term for defilement is before the Supreme Court seeking for compensation from the state and his reinstatement by the Ghana Education Service.
The Supreme Court had earlier acquitted and discharged Mr Asante after he had 12 years of the sentence.
Appearing before the Supreme Court on Wednesday, Mr Asiamah Sampong, Chief State Attorney (CSA) told the court that the Ghana Education Service was currently working the applicant's reinstatement and compensation.
Mr Victor Kwesi Opeku, who represented Mr Asante intimated to the court 'since we are still settling the matter, we pray that we should be given extension of time.''
The court presided over by Mr Justice Anin Yeboah said since the matter would be going through some bureaucratic procedures during settlement; the matter should be adjourned to January 24, 2018.
Other Justices on the panel were Sule Gbadegbe, Paul Baffoe Bonney, Gabriel Pwamang and Yaw Appau.
Mr Asante then teaching a basic schol was sentenced in 2005 by the Tamale High Court for defiling one Rubamatu Mohammed, then a 14-year-old pupil of the school.
After several appeal, he then proceeded to the Supreme Court in 2012 which then court ordered for a paternity test after serving 12 years in jail.
However a Supreme Court panel presided over by Justice Anin Yeboah acquitted and discharged him on Thursday January 26, this year, after a DNA test proved that the teacher was not the father of the baby that resulted after the alleged sexual act.
Mr Asante is demanding GH¢10 million from the state as compensation.