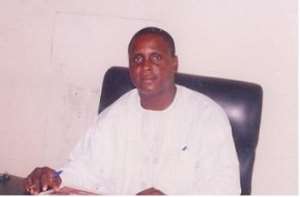 "So they arrived at the other side of the lake, in the land of the Gerasenes. Just as Jesus was climbing from the boat, a man possessed by evil spirit ran out from a cemetery to meet him. This man lived among the tombs and could not be restrained, even with a chain. Whenever he was put into chains and shackles – as he often was – he snapped the chains from his wrists and smashed the shackles. No one was strong enough to control him. All day long and throughout the night, he would wander among the tombs and in the hills, screaming and hitting himself with stones." Mark 5:1-5
Living among the dead? I can hear you ask. Yes! One can be alive and yet live like a dead person or have everything around him lifeless. One can be breathing, surviving and still be dead emotionally, spiritually and financially. Issues of life like health, mental, debt, relationship or family challenges can also make somebody live like a dead person while still alive. I have heard people refer to others as 'walking corpses'. That means that walking and talking do not necessarily make somebody 'alive'. True? Are you actually living or are you a 'living corpse' or 'walking corpse' because of the things happening in and around you??
Look at that man in the above passage. Was he really living? Tell me. From the things happening in and around his life, do you think he was 'alive'? Yes, he was breathing, crying, walking about and so on, but he was going through the worst situation and oppression. He was solitarily living at the other side of the lake (life). He was possessed and tormented by thousands of violent, wicked demons, he was living in the cemetery (among tombs and graves), and he was wandering and crying and destroying his own body with stones and objects day and night; constantly bleeding and in pains. My God! I am sure like me; you are feeling the weight of what this man was going through. In fact, he was simply a 'living dead'. Or is a dead man even better than him?
Now, besides all these, there were still other questions around this man begging for answers. Like, how was he feeding, who was he relating with (the skeletons and the spirits?), was he bathing and cleaning up at all? Who was taking care of those bleeding and decaying wounds all over his body? And how long did he stay in this very dehumanizing condition before he was delivered? Now, I know there could be similar questions and conditions in your own life. I want to assure you that whatever conditions any of these represent in your life will be taken care of today by Jesus Christ. Even as you are reading this message, the power of God is already coming upon you. I'm feeling it here as I pen down these words.. This is why He was manifested; to destroy the works of Satan, the cloak darkness over your life. We will continue. God bless!
Rev Gabriel Agbo is the author of the book 'Power of Midnight Prayer'. Website: www.authorsden.com/pastorgabrielnagbo Tel: 08037113283 E-mail: [email protected]