November 16, 2017
|
Press Statement
Kumasi Youth Association Appreciates All Who Aided In The 10,000 Exercise Books Donations To Otumfuo Charity Foundation And Assembly Members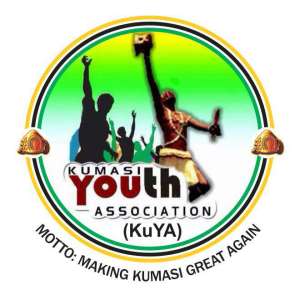 The Executives and Members of Kumasi Youth Association would like to express our profound gratitude to Manhyia Kumasi Traditional Council, Otumfuo Charity Foundation and the Protocol Office, Manhyia Palace for Making today's 5,000 exercise books donations to Otumfuo Charity Foundation at Manhyia Palace at the last Awukudae a Successful One.
Many thanks also to I. K.Publications for sponsoring this noble idea not leaving out our visionary Patrons Nana Akwasi Bawuah, Hon Nana Yaw Wiredu(Ahinsan Assembly Man),Nana Prempeh ( Fankyenebra/TUC/Odeneho Assembly Man) and Oheneba Nana Asiedu (KuYA Media Consultant) for making this vision a reality and a remarkable one.
Again, We are grateful to all the media Reps who came to cover the event for KuYA.
This Appreciation Message wouldn't have been complete without appreciating the unflinching support and tireless effort of KuYA members in aiding this Event to it successful end.
Finally, We are reminding all and the Good Citizens of Kumasi that the Second(2) phase of the Donations which is 5,000 exercise books to 15 best Assembly Members in Kumasi Metropolis would take place at KMA on Friday*.
All are cordially Invited.
Thank You.
...Signed....
KWABENA FRIMPONG
GENERAL SECRETARY
0204910050
BOAKYE DANKWAH
COMMUNICATION DIRECTOR
0246312880
FELIX IBRAHIM
ORGANISER
0268404273