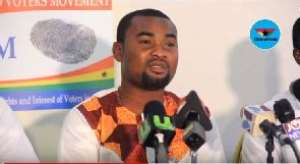 Concerned Voters Movement (CVM), has stated that when Ghana was first declared as Heavily Indebted Poor Countries (HIPC), it was due to the poorest way the PNDC/NDC managed the economy of Ghana during that era.
The Minority in Parliament, recently has chastised government's management of the economy citing the rising public debt stock as a situation that can take Ghana back to the status of HIPC by end of 2019.
They also warned that Ghanaians will experience 'severe hardship' equivalent to the 1983 experience.
According to the Minority Spokesperson on Finance, Cassiel Ato Forson, contrary to what the ruling New Patriotic Party (NPP) promised in opposition, they have done virtually nothing to keep to their promise of holding the country's debt stock in check.
In a sharp rebuttal, the Founder and President of Concerned Voters Movement, Mr. Razak Kojo Opoku told the media that the PNDC/NDC failed to manage the economy of Ghana for good 19 years leaving behind over 40% inflation, "empty accounts, destroyed economy, unprecedented Public Debts among others".
According to him, 2018 Budget will definitely put a smile on the face of Ghanaians.
"As usual the *doomsayers & Political Pharisees* of Ghana known as the *NDC* has predicted that Ghana will be experiencing the 1983 Hardship and HIPC due to the 2018 Budget of President Akufo-Addo's Government".
"What the daughters and sons of lowest logical reasoning NDC have forgotten is that, it was their PNDC tradition that subjected Ghanaians to serious chronic hardship in 1983 due to the coup D'etat by the Provisional National Defense Council(PNDC) on 31st December 1981 led by Flt. Lt. Jerry John Rawlings, the Sole Founder/Founding Father of the NDC in accordance with Article 6 of the NDC Constitution".
"Again, Ghana was taken to HIPC for debt relief or debt cancellation due to the poorest ways the PNDC/ NDC managed the Economy of Ghana for 19 years leaving behind over 40% inflation, empty accounts, destroyed economy, unprecedented Public Debts etc".
"The perfect description for the *NDC* is *Home-Grown Economic Terrorists and Domestic Political Terrorists Group of People* in Ghana".
"Any good thing becomes taboo to the NDC.
The good policies that the NDC cancelled in 8years has been restored by President Akufo-Addo's Government within eleven months.
It is amazing to hear this *Economic & Political Terrorists Group of NDC* using *Baby Colic behaviour* to criticize and lament over the Economy of Ghana".
Source: Daniel Kaku