November 14, 2017
|
Opinions Opinion/Feature
Emulate The Benevolent Act of Hon. Okudzeto Ablakwa As In The Free SHS Policy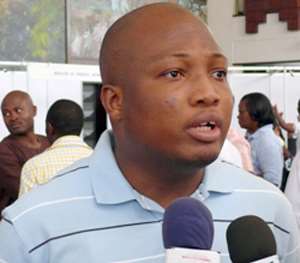 Leadership is not only a critical, but also an entrenched process in life. One school of thought believe that , leadership is best seen and emulated when one is given the nod, the opportunity and the privilege to captain the goals, aims and aspirations of a society.
Another school of thought believe leadership to be when one emulates leadership style , regardless of being in the helm of affairs or not .
The issue of free education is a mater national concern to all and needs / requires all hands on deck for the future of our country without which no other country would do for us .
Indeed , Hon . Samuel Okudzeto Ablakwa , the minority spokesperson on foreign affairs in parliament has demonstrated an obvious sense of leadership to the good people of Ghana .
This follows a move he ( Hon. Samuel Okudzeto Ablakwa ) made towards the Free SHS policy by donating two hundred ( 200 ) pieces of furniture , marker boards , alongside boxes of marker to two good Senior High Schools in the Volta region .These schools are Battor Senior High School and Mepe St. Kizito Senior High School .
This indeed should be a clear example for colleague parliamentarians to follow so as to get the education sector to a greater height regardless of wearing our political lenses .
Let's just imagine if every member of Parliament , does the same as in the case of Hon. Samuel Okudzeto Ablakwa .This country would have been the an appreciable hub of educational development and might probably be ranked one of the best educational performers on the African continent. .
I encourage all other parliamentarians to consider donating to Senior High Schools as is , in he case of the minority spokesperson on foreign affairs in parliament , so as to make this policy , a nationalistic other than a partisan policy .
On behalf of the good people of the Volta region , I congratulate Hon. Okudzeto Ablakwa for his good sentiments towards the development of education in the region and the country at large .
Long Live Ghana ,
Long Live the Legacies of Hon. Okudzeto Ablakwa .
BEDZRA OSCAR KOMLA
UNIVERSITY OF EDUCATION , WINNEBA ( CAGRIC ).
BSC. AGRICULTURE SCIENCE EDUCATION