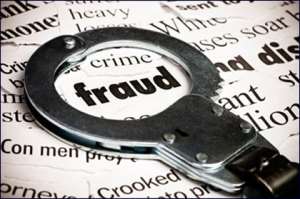 ARB Apex Bank is advising rural and commercial banks to submit monthly fraud returns to the group head and Bank of Ghana.
"It means that if this month you sacked three persons, you state the names, the offence and amount they have stolen. That is what we call returns so you prepare something like that and submit to us (ARB Apex Bank and Bank of Ghana) and then we update our database", Head of Banking at ARB Apex Bank, Maxwell Donkor has said.
It is meant to build a database of staff who engage in fraudulent activities in the financial sector in an effort to sanitise the system.
He said when banks do this, "such a person cannot resurface in another rural bank to perpetrate a similar crime in another rural bank".
Total value for 1,001 successful and attempted fraud cases in financial institutions for last year cost banks GHȻ244.32 million.
Bank of Ghana's annual payment systems oversight report indicates over 280 percent increase in the occurrence rate from 2015.
"Most often than not, we are told that this is the son of the board chairman etc... and when such persons commit fraud, appropriate action is not meted out to them and this continues and banks go down", Mr Donkor observes.
He is convinced a database of fraud returns is important to weed out bad nuts.
"When such incidents occur, the staff involved must be sacked, and if you sack such persons, Attempts must be made to retrieve the money. The Board of Directors must give appropriate sanctions," he adds.
The Association of Rural Banks wants its members to consult with the central bank in staff recruitment and appointment.
Chairman of the Association, Nana Dr Akowuah Boamah, also said the issue of fraud can be addressed if internal controls are done properly.
"If managers sit up and those in charge of various sections of the rural bank sit up and do their work properly, we should be able to If not bring fraud down drastically, at least minimise it".
Nana Dr Akowuah Boamah advised that rural banks must seek reference from Bank of Ghana and APEX Bank when appointing a new staff.